Miscellaneous Artifacts - Page 7
Miscellaneous Artifacts From Ferryland Archaeological Site, NL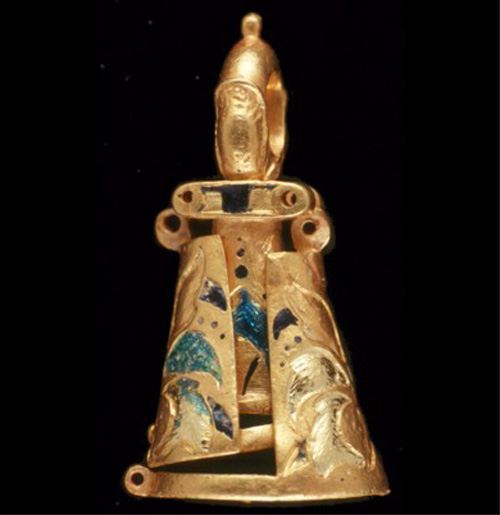 Gold Seals
This tiny set of enameled gold seals measures less than one inch in height. The side pieces hinge outward to reveal three stamps, one on each part of the object. One seal was identified as the coat of arms of Sir David Kirke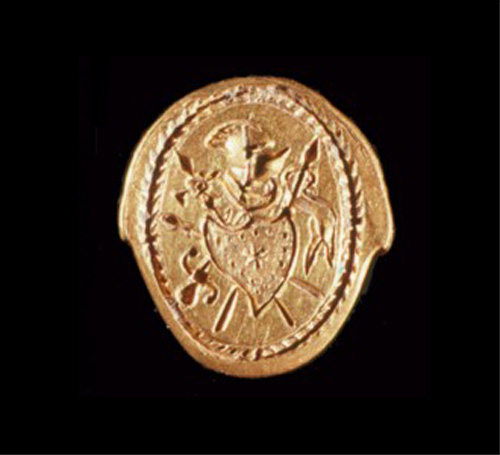 Kirke Coat of Arms
This seal represents the Kirke coat of arms with an augmentation granted in 1631 in honor of the Kirke's defeat of French Admiral Claude de Roquemont. The lion in the upper left is from Admiral de Roquemont's coat of arms but it is collared and chained in submission to Kirke.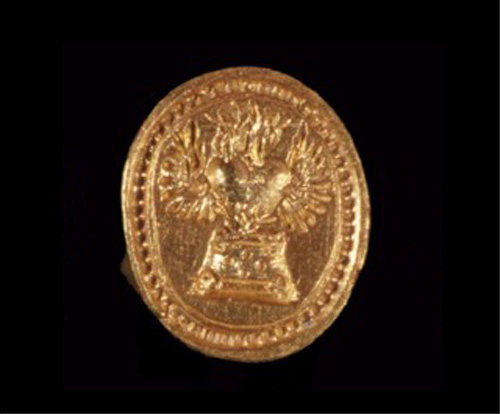 Winged and Flaming Heart
This seal is a religious one. A similar seal, illustrated by Georgette de Montenay, a French Protestant, in 1567 is accompanied by an epigram that begins: "Christ is the ground which every Christian should build…" It may have been a family motto.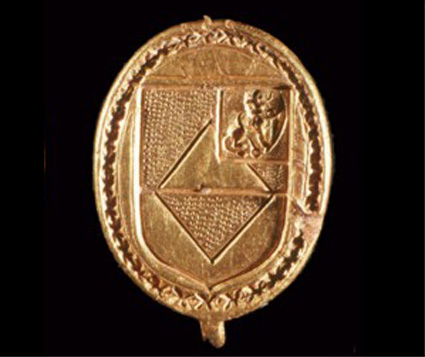 Trophy of Arms
A trophy of arms is a self bestowed collection of shields, helmets, swords and pole arms supposedly captured from an enemy and commemoration a military victory, in this case probably Kirke's victory over Champlain at Quebec.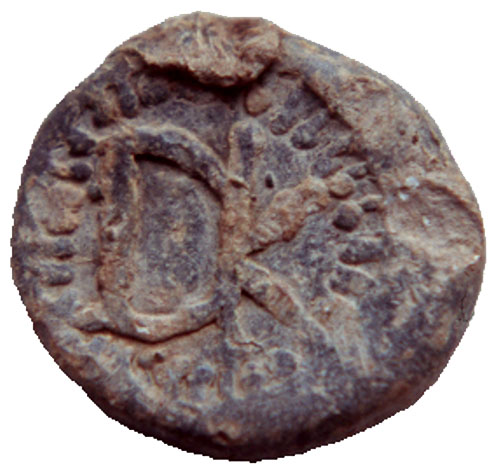 "DK" Lead Token
Lead trade tokens were often used as small change in the 1600s. This one bears the initials "DK" for Sir David Kirke. It is probably the first piece of money manufactured in what is now Canada.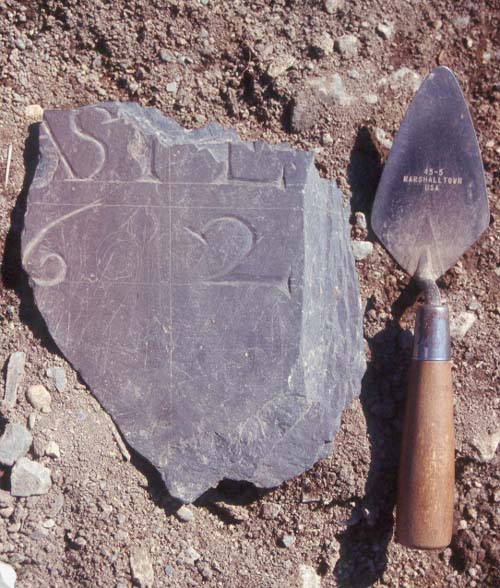 Slate headstone
The numerals 6 and 2, separated by a fleur de lys, are thought to represent a date in the 1620s.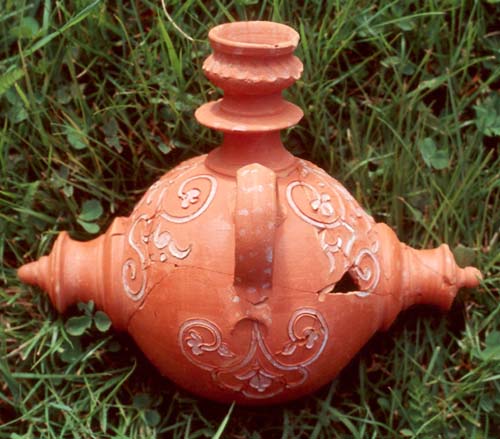 Portuguese Terra Sigillata Vessel
Portuguese terra sigillata costrel was used only for display. This piece was broken when the French destroyed Ferryland in 1696.