Margaret Iris Duley (1894-1968)
Margaret Iris Duley, Newfoundland's first novelist, published four works. Her novels are implicitly feminist, dealing with risky topics such as divorce and women's sexuality - topics on which her contemporaries in the suffrage movement remained silent. Her novels were reviewed favourably by critics in New York and England, while receiving little attention at home.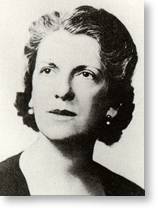 Margaret Iris Duley
Courtesy of Archives and Special Collections (Alison Feder Collection MF-213), Queen Elizabeth II Library, Memorial University of Newfoundland, St. John's, NL.
Margaret was also a great entertainer, and was enrolled in the London Academy of Drama and Education in London when she was ordered to return home because of the outbreak of World War I. A career on the stage was unthinkable for a woman of her class in St. John's but she became quite adept at entertaining a drawing room with yarns, poetry and recitations.
Her niece, the author Margot Duley, describes her as "a free thinking, free spirited, outspoken and charismatic personality in a society where this was not encouraged." Her works include The Eyes of the Gull (1936), Cold Pastoral (1939), and Highway to Valour (1941). Her last book, The Caribou Hut (1949), was a history of the Newfoundland hostel at the King George V Institute during WWII.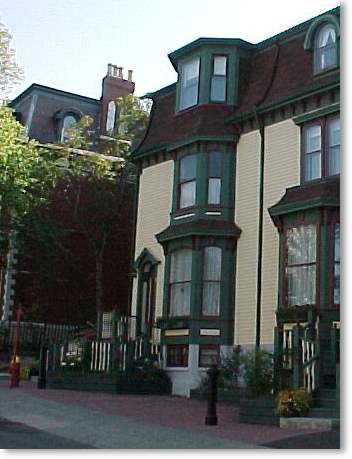 Home of Margaret Iris Duley
51 Rennies Mill Road, St. John's, NL
Photo by Duleepa Wijayawardhana, 1998.
(Information in the booklet taken from an interview with Margot Duley in Marian Frances White's book The Finest Kind, Voices of Newfoundland and Labrador Women.)