Margaret Alexandra (Rendell) Shea (1863-1949)
(From the Women's History Walking Tour Booklet)
Margaret Alexandra (Rendell) Shea became Newfoundland's first professionally trained nurse when she graduated from Johns Hopkins Hospital Training School in Baltimore, Maryland in 1897 at the age of 34.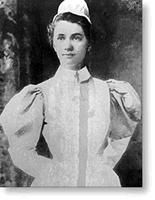 Margaret Alexandra (Rendell) Shea
The first Newfoundland-born professionally trained nurse.
Courtesy of the School of Medicine (HSIMS), Memorial University of Newfoundland, St. John's, NL.
Margaret had studied for two years to obtain her degree. Nursing was considered a new, and quite respectable professional career for single women in Newfoundland. She was appointed Matron of the General Hospital in May 1898, but resigned two years later to be married.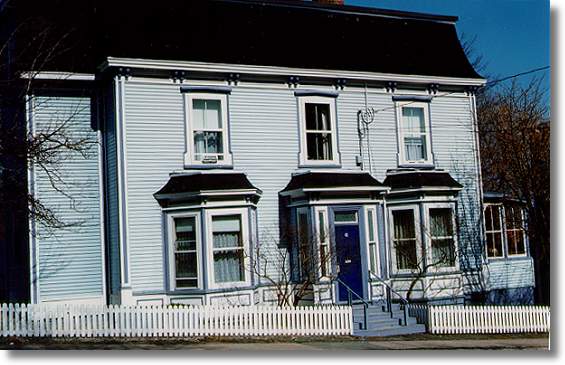 Home of Margaret Shea
82 Cochrane Street, St. John's, NL
© 1998, Lisa LeDrew.
Margaret Shea was also the first woman to own a car in Newfoundland. She is remembered for driving throughout the city at "reckless speeds".