Allardyce, Sir William Lamond (1861-1930)
Governor, 1922-1928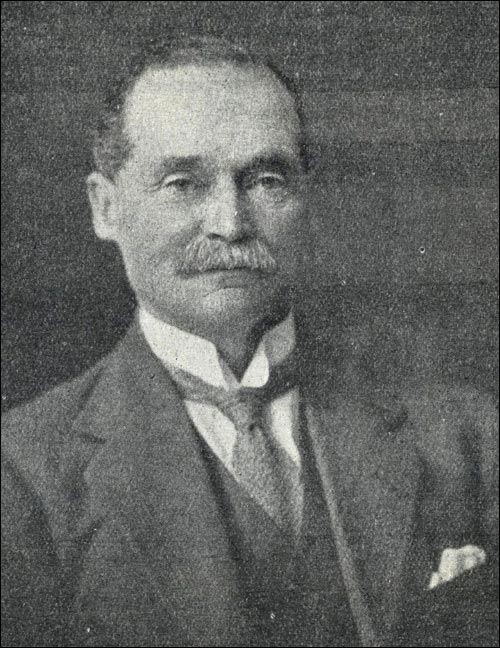 Born on November 14, 1861, Allardyce was educated at Aberdeen and the Oxford Military College. In 1879 at age 18, he entered the Colonial Service as a clerk and interpreter in Fiji. Allardyce rose rapidly through the ranks, and from 1902 to 1904, served as Receiver-General and Colonial Secretary. He left Fiji in 1904 to became governor of the Falkland Islands, where he stayed for 10 years. He was subsequently governor of the Bahamas (1914-20) and of Tasmania (1920-22). He came to Newfoundland in 1922.
During Allardyce's term the Labrador boundary dispute between Newfoundland and Canada was finally resolved. His wife, Lady Elsie Elizabeth Allardyce, helped start the Girl Guide movement on the island in 1923, and the Newfoundland Outport Nursing and Industrial Association (NONIA) in 1924. NONIA was responsible for sending fully- trained nurses to outport Newfoundland. The organization was also part of a program to promote self-reliance, and thus help solve deep-rooted social problems. In February 1927, a year before his departure, Allardyce wrote prophetically from St. John's that: "the political atmosphere is heavily charged, the glass is low and falling, and it looks as if there might be a hurricane" (Quoted in Neary 1988, 11.)
An avid salmon fisher, Allardyce often took advantage of Newfoundland's woods and waters. He was a collector of rare books and an author. He edited a Fijian journal before coming to Newfoundland, and wrote a scholarly article on the history of the Falkland Islands. He died in London on June 9, 1930.