Church Ladies
The work of women's voluntary church organizations, regardless of denomination, has played a vital role in the development and sustenance of congregations in Newfoundland. The Ladies Aid, the Women's Missionary Society, Presbyterian, Anglican and United Church women have been active contributors to the life of their congregations.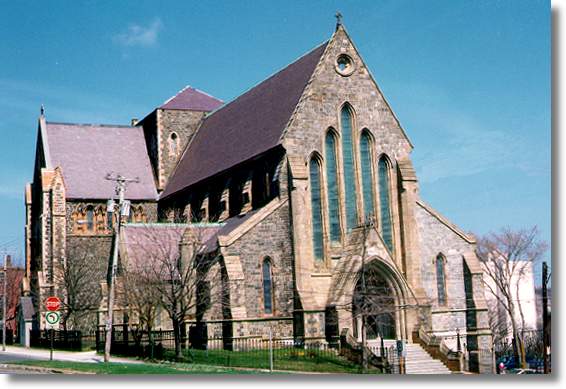 The Anglican Cathedral
Church Hill and Gower Street intersection, St. John's, NL
© 1998, Lisa LeDrew
Women worked together to create social programs for church members, and religious services in the absence of a minister. They raised funds for building projects, collected clothing donations for the poor, shared tea and friendship - in short, filled the on-going and changing needs of their parish members. Their meetings served as a means of connecting and socializing with other women.
One such church woman was Armine Gosling, early feminist and co-founder of the Ladies' Reading Room.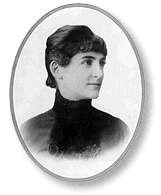 Armine Nutting Gosling, ca. 1885
Headmistress of Bishop Spencer College.
Courtesy of Archives and Special Collections, Queen Elizabeth II Library, Memorial University of Newfoundland, St. John's, NL.
In 1904, she and a group of women raised $5,600 for the rebuilding of the Anglican Cathedral after the 1892 fire. This work was not without contradictions, however. Gosling observed that women "loyally support an institution that encourages us to work and takes with eagerness all the money we can earn, but denies us any voice in its expenditure, and relegates us to outer darkness as far as having any share in formulating its policies is concerned..."
Women had a place in church hierarchies, but it was not at the top. Nevertheless, these organizations offered women a social and political space to address the needs of their communities.