Reform Movement
The goal of the reform movement was to establish representative government in Newfoundland and Labrador. It gained momentum during the early-19th century, which was a time of tremendous social, economic, and political change in the colony. Although the permanent population was expanding at a faster rate than ever before, no form of elected government existed to represent the people. Instead, Britain appointed governors to administer the colony, who in turn appointed judges and other officials to help maintain law and order.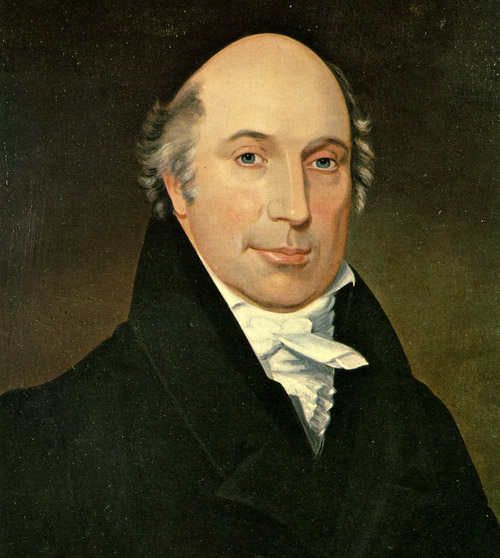 William Carson (1770-1843), n.d.
William Carson was an important figure in Newfoundland's reform movement during the early-19th century.
Artist unknown. Courtesy of The Rooms Provincial Archives Division (A 23-91),St. John's, NL.
Some residents believed the current system of government had grown outdated and was and no longer able to properly administer Newfoundland and Labrador's rapidly changing society. They demanded a greater say in the way the colony was governed and advocated for the establishment of a local legislature, which the people could elect. Their campaign gained ground during the first three decades of the 1800s and achieved success in 1832, when Britain granted the colony representative government.
Growing Discontent
The reform movement began to take shape after May 1811, when Britain passed a new act ending the free public use of ships' rooms in St. John's and imposing a fee on their use. Local merchants and other professionals objected to the change and organized a meeting in November of that year to discuss their concerns. Many thought it unethical for the government to seize common property without first consulting the public and felt the people should have some say in how the government spent any rent money it collected from them.
Many attendees called for the establishment of a local Board of Police to ensure fees would be spent on local improvements. Foremost among these was Scottish physician William Carson, who immigrated to the island in the early 1800s and became a vocal advocate for political reform. Carson published the colony's first protest pamphlet soon after the meeting, in which he attacked the naval government as an unjust and oppressive administration. A naval governor, he wrote, was "accustomed to receive implicit obedience, whether his orders are dictated by justice or injustice, by reason or false prejudices." In 1813, Carson circulated a second pamphlet to promote the establishment of "a resident Governor, a Senate House, and House of Assembly."
The reform movement gained further support in 1815, when the colony entered a postwar depression that sparked widespread discontent with the naval government. As France and other nations reentered the fish trade following the Napoleonic Wars (1803-1815), an abundance of cod glutted international markets. Prices dropped, competition increased, and the colony's profits evaporated. A string of harsh winters between 1815 and 1817 made living conditions even more difficult, while fires at St. John's in 1817 left thousands homeless. That spring, dangerous ice conditions grounded the island's sealing fleet and eliminated a much-needed source of supplementary income for already destitute families.
Some residents believed the government did not do enough to help the poor and questioned its ability to guide the colony through difficult times. Carson and other reformers advocated for a permanently established government with an ability to pass local laws. Britain responded in 1817 by making the naval governor a year-round resident of the island, but did not change any other aspect of the governorship.
Lundrigan-Butler Affair
Although the movement initially focused on political reform, it also began to advocate for judicial reform in 1820, when controversial court rulings against two Conception Bay fishers sparked widespread discontent with the surrogate court system. After fishers James Lundrigan and Philip Butler failed to appear in court on debt charges, surrogate judges sentenced the men to public whippings and evicted them from their homes. Similar cases were not uncommon in 19th-century Newfoundland, yet no previous offenders had been sentenced to public whippings. Unlike other fishers, however, both Butler and Lundrigan had wives who challenged court officers and threatened them with violence after they tried to seize their property or serve writs. Many people in Newfoundland and Labrador believed the punishments were unnecessarily severe and called for an overhaul of the judicial system.
Reformers built on public discontent surrounding the Lundrigan-Butler affair to increase support for their movement. They argued that both the government and judiciary had grown out of touch with contemporary society and were no longer fit to administer the people. Reformers called for the dismantlement of the surrogate courts and advocated for the establishment of a civilian court system presided over by properly trained judges.
Public support for the movement broadened following the Lundrigan and Butler court cases. Both defendants were Irish Roman Catholics, which generated considerable support for judicial reform among the island's sizeable Irish community, as well as from prominent Catholic officials. Alongside St. John's, many outport communities also began to support the movement, including Carbonear, Brigus, Port de Grave, and Old Perlican.
Irish merchant Patrick Morris joined Carson as a leading voice within the movement and reformers sent a petition to the British government in 1821 complaining of the colony's unfair judicial system and its need for an elected assembly. Britain declined to grant the colony its own legislature, but did pass a Judicature Act in 1824 dismantling the surrogate court system; reformers welcomed the legislation as a significant step forward. The British government also granted Newfoundland and Labrador official colonial status in 1825 and appointed Sir Thomas Cochrane as its first civil governor.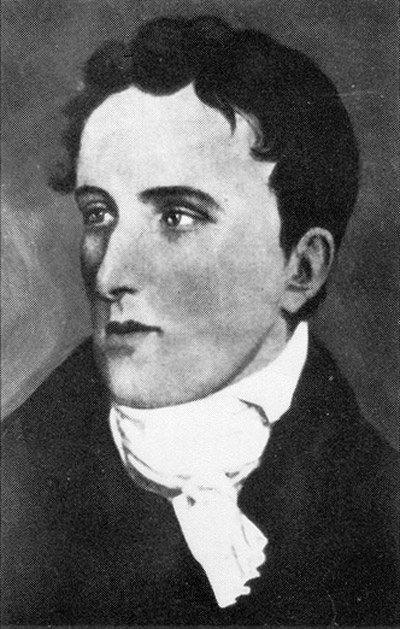 Patrick Morris (1789-1849), n.d.
Irish merchant Patrick Morris was one of Newfoundland's leading reformers during the 1820s and 30s.
Artist unknown. Courtesy of The Rooms Provincial Archives Division (C 1-97), St. John's, NL
Although pleased by these developments, reformers continued to press for an elected legislature. The appearance of the island's first newspapers and printing press in the early-19th century proved vital to their cause by providing a public forum in which residents could collectively scrutinize and debate the system of naval government. Local newspapers printed letters to the editor discussing the advantages and disadvantages of political reform, while Carson and other reformers circulated protest pamphlets promoting their cause.
Mercantile Support
While merchants generally supported judicial reform, they tended to oppose political reform out of concern that local governance would interfere with their businesses and property rights. This changed in 1828, when the naval government proposed new import duties that local merchants feared would decrease trade profits. Under the leadership of the Board of Commerce, many influential members of the mercantile elite publicly opposed the proposed tax and extended their support to the reform movement.
Reformers criticized the duty as taxation without representation and their campaign effectively united Protestants, Catholics, fishers, merchants, and other members of society. The group sent another petition to the British parliament in 1828, arguing colonists not only had a right to self-government, but that Newfoundland and Labrador now had the financial means to support its own legislature.
Changes taking place within the British government also shifted support in London toward political reform. In 1830, a liberal Whig government replaced the rival Tory party in the British House of Commons. Led by Prime Minister Charles Grey, the Whigs supported political reform more than the previous Tory administration. Further, the migratory fishery was no longer profitable and London realized that granting self-government to Newfoundland and Labrador would significantly reduce its financial obligations toward the colony.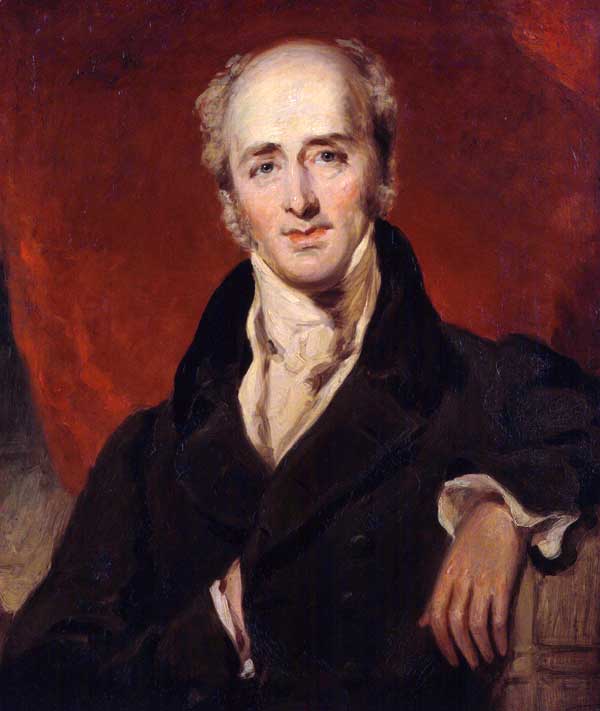 Charles Grey, ca. 1828
A liberal Whig government replaced the rival Tory party in the British House of Commons in 1830. Led by Prime Minister Charles Grey, the Whigs supported political reform more than the previous Tory administration.
Advocates for political reform continued to press Grey during the early years of his administration and were finally successful in 1832 when Britain granted Newfoundland and Labrador representative government. An election took place in the fall of that year and the new government assumed authority in 1833.
Video: Political Reform, 1811-1832