Mary Travers (1783-1854)
(From the Women's History Walking Tour Booklet)
Mary Travers ran a tavern or hotel which was used in 1832 as a polling station for the election of members to the first Newfoundland House of Assembly. Between January and June, 1834, the House of Assembly held its first legislative session at the tavern/hotel. However, the Members neglected to pass an appropriation for rent, so an irate Mrs. Travers treated them like any other indigent roomers and ejected them from her premises. She also seized the Speaker's chair and hat, the mace of the Sergeant-at-Arms, and desks, books and papers belonging to the House of Assembly.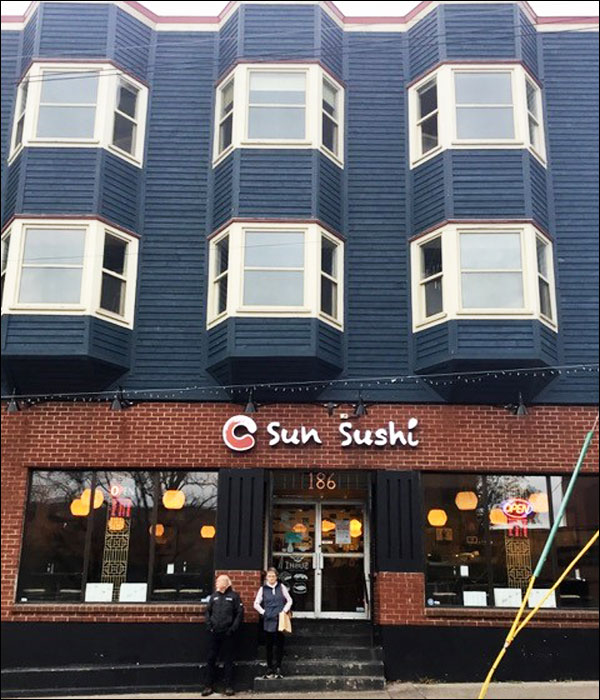 Site of Mary Travers' tavern
186-188 Duckworth Street, St. John's, NL (across from the War Memorial)
© 1998, Lisa LeDrew
Mrs. Travers was summoned before the bar of the house and threatened with the most dire punishments unless she relented and released the furniture. She laughed at their threats and told them flatly, no rent, no furniture. The furniture and papers were eventually recovered by the government after a new order was passed by the legislature for payment of the rent. There is no record of Mrs. Travers receiving payment for her services. Mary Travers died in 1854 in Kildare, Prince Edward Island.