Walsh, Sir Albert Joseph (1900-1958)
Governor, April-September 1949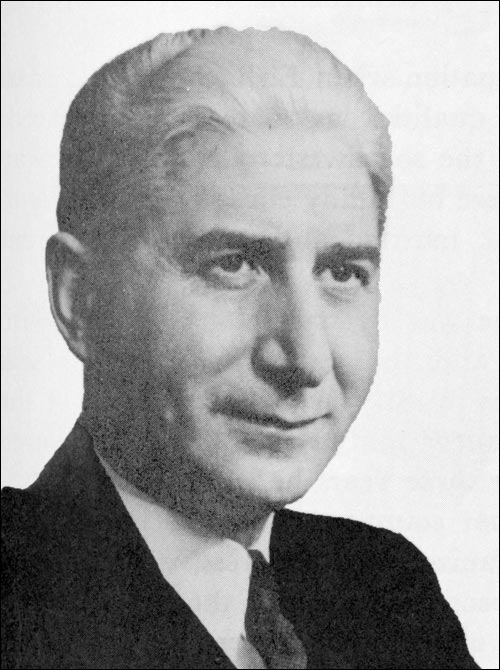 Walsh was born on April 3, 1900, at Holyrood, Newfoundland. He was educated at Holyrood High School and St. Bonaventure's College, in St. John's. From 1917 to 1924 Walsh was principal of the Roman Catholic Academy in Harbour Grace. He then went on to study law at Dalhousie University in Halifax, where he won the gold medal and the Carswell prize and was called to the Bar of Nova Scotia and Newfoundland in 1928. That year he became a partner in the St. John's firm Parsons and Walsh and he entered politics. As a supporter of Sir Richard Squires, he was elected MHA for Harbour Main. He was Speaker of the House until he lost his seat in 1932. From 1935 to 1940, he served as district magistrate for Grand Falls and Corner Brook. In 1940 he entered the civil service as assistant secretary of Justice and chairman of the Woods Labour Board, a body formed to stop wartime strikes. He was then appointed as Labour Relations Officer and, as such, introduced national registration and personal identity cards into Newfoundland. In 1944, he became Commissioner of Home Affairs and Education. In 1947, he held the Justice and Defence portfolio and was named vice-chairman of the Commission.
During the final days of Commission of Government in Newfoundland, and the heated political debate between responsible government and confederation supporters, Walsh, although personally in favour of confederation with Canada, did not speak out publicly. With confederation imminent, however, he chaired the delegation that finalized the terms of union in 1948. On April 1, 1949, he was sworn in as Newfoundland's first lieutenant-governor and was presented in St. John's with a general certificate of Canadian citizenship. This covered all Newfoundland British subjects who would from then on be natural-born Canadian citizens.
Walsh was the province's lieutenant-governor for only five months. He resigned in September 1949 to become Newfoundland's Chief Justice. Apart from his judicial duties, Walsh sat on various United Nations panels that examined international disputes and a year before his death took part in a Royal Commission that assessed the financial consequences of confederation. He died on December 12, 1958, in St. John's.