Lady Helena E. Squires (1879-1959)
(From the Women's History Walking Tour Booklet)
Although Lady Squires did not support the efforts of the Women's Suffrage League to obtain votes for women in the 1920s, she was the first woman to stand for election to the House of Assembly, and the first to sit as an MHA (1930-1932). Her husband, Sir Richard Squires, was Prime Minister at the time.
Witty and humorous, well read and intelligent, she won praise and respect from both sides of the House. Lady Squires was involved in a number of charitable organizations, and was sincerely concerned with raising the standard of living throughout Newfoundland.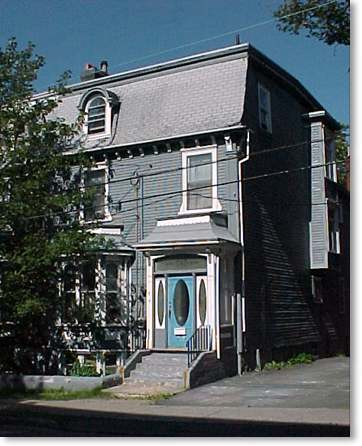 Home of Lady Helena E. Squires and Sir Richard A. Squires
44 Rennies Mill Road, St. John's, NL
Photo by Duleepa Wijayawardhana, 1998.
She was defeated as a Liberal candidate for Twillingate in 1932, but was elected to the Presidency of the Newfoundland Liberal Association in 1949.