The Halifax Conference, 1892
The Halifax conference was convened to discuss the whole range of matters in dispute between Canada and Newfoundland . The Canadian representatives were Sir John Thompson, Adolphe Chapleau and Sir Mackenzie Bowell. The Newfoundland delegation consisted of the premier, Sir William Whiteway, Robert Bond and Augustus Harvey.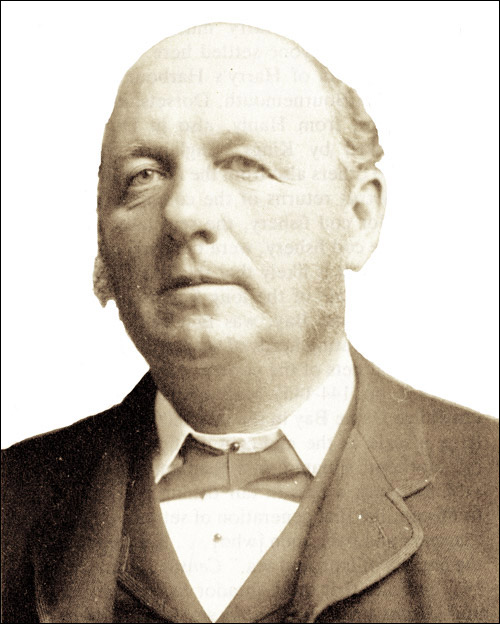 Augustus Harvey, n.d.
Harvey was part of the Newfoundland delegation at the Halifax Conference in 1892.
From Encyclopedia of Newfoundland and Labrador, Vol. II (St. John's: Newfoundland Book Publishers (1967) Limited, 1984) 846. Print.
The Canadian side raised the possibility of confederation, but nothing concrete was achieved. Harvey, a strong anti-confederate, objected to any discussion at all. Bond was willing to ascertain what the terms of union might be, but not to negotiate seriously. And Whiteway - who had confederate leanings - seemed, wrote Bowell, "afraid to become an open and avowed advocate, and yielded more to opinion of those who surrounded him than to his judgement".
The main issues on the agenda were the Bond-Blaine Convention and Canadian access to Newfoundland waters to obtain bait. However, so far as the Canadians were concerned, there was nothing to negotiate. They refused to withdraw their objections to the convention, and argued that Newfoundland had no right to exclude Canadians, fellow British subjects, from access to bait.
The conference was reduced to discussing minor issues - the importance of stationing a British consul at St. Pierre to control smuggling, for example, and the need to settled the vexed question of the Labrador boundary.
The Canadian government knew that so long as it could count on the support of the British government, there was no need to make concessions to Newfoundland. It had the upper hand, and was not afraid to demonstrate this at the Halifax conference.