The Dig at Ferryland, NL
Although archaeology at Ferryland was carried out sporadically over the last 70 years, the present excavation did not begin until 1992. Since that time up to 50 field and laboratory workers have gone about the sometimes routine, but sometimes exciting task of revealing the archaeological history of the first 300 years of Ferryland's existence.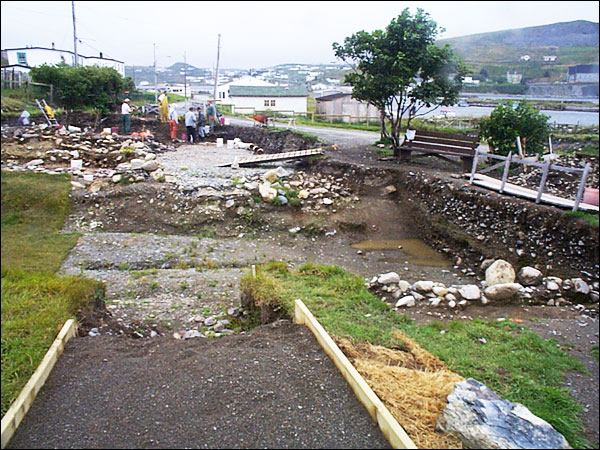 A section of the archaeological dig at Ferryland
©1998, Newfoundland and Labrador Heritage Web Site Project.
The dig takes place from mid-June to mid-October each year and visitors are welcome.
Despite what seems like a massive effort, only about five percent of the original Colony of Avalon has been revealed; it's all, there but only time will allow the entire settlement to be exposed.