Frances « Fannie » McNeil (1869-1928)
(Extrait du livret Women's History Walking Tour [Promenade guidée sur l'histoire des femmes])
Née à St. John's de parents marchands et suffragistes, Fannie McNeil a consacré une grande partie de sa vie aux enjeux liés aux femmes. Elle a participé au Current Events Club (le Club de l'actualité) et au Ladies' Reading Room (le Salon de lecture des dames) au début du 20e siècle. Après la Première Guerre mondiale, elle a été reconnue comme chef de file du mouvement pour le droit de vote des femmes.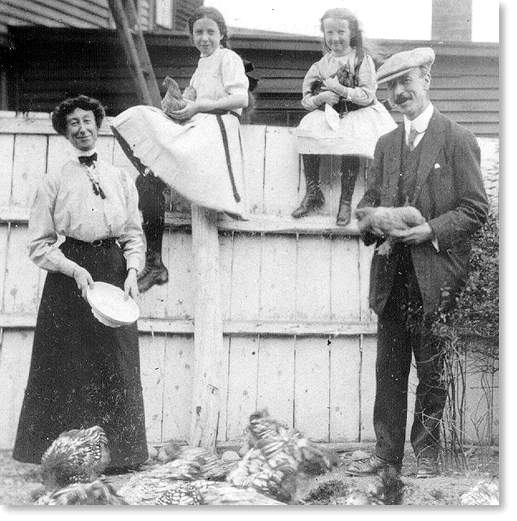 Fannie McNeil, vers 1910
En compagnie de son mari Hector et de leurs filles Betty et Margaret.
Photographie publiée avec la permission de la Division des archives et collections spéciales (William Knowling, Collection MF-276), Bibliothèque Queen Elizabeth II, Memorial University of Newfoundland, St. John's, T.-N.-L.
On décrivait Fannie comme une femme « calme, diplomate, persévérante et pleine d'esprit, et l'une des oratrices les plus appréciées des foules ». Après l'adoption de la loi accordant le droit de vote aux Terre-Neuviennes en 1925, elle est devenue l'une des premières femmes à se porter candidate à une élection. Elle a été défaite en tant que candidate du Women's Party lors des élections municipales de St. John's.
Poète et peinte passionnée, Fannie a confondé la Newfoundland Society of Art (la Société des arts de Terre-Neuve) avec A. E. Harris en 1925.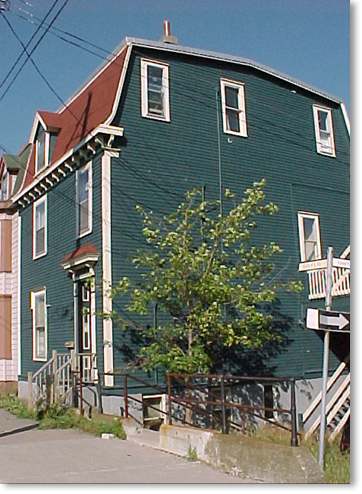 La maison de Fannie McNeil
35 Queens Road, St. John's, T.-N.-L.
Photo de Duleepa Wijayawardhana, 1998.