Mary Pratt
To find out how things actually look is a revelation. I am interested in examining my subject, to really get into it. For my subjects I go to the things of the world not the ideas. Naturally, what I see goes through the net of my experience; the image is the result... And I just love to paint ­ for me it is just such a joy.
- Mary Pratt, 1997
Excerpt from artist statement in Discovery exhibition publication, organized by the Discovery Consortium, St. John's, NL, 1997.
Mary (West) Pratt is one of Canada's most important and popular realist painters. She is known for her perceptive depiction of light and for the themes of domestic life that recur in her work.
Education and Personal Life
Pratt was born in Fredericton, New Brunswick in 1935. In 1953, she enrolled in Mount Allison University's Fine Arts Department, where she studied under the prominent Canadian painters Alex Colville, Lawren P. Harris, and Ted Pulford. Pratt received a Certificate in Fine Arts in 1956 and a Bachelor of Fine Arts in 1961.
By then, she was married to the Newfoundland artist Christopher Pratt. The two moved to St. John's in 1961, where Mary taught painting at Memorial University's Extension Service for two years. In 1963, the Pratts moved to the community of Salmonier in St. Mary's Bay.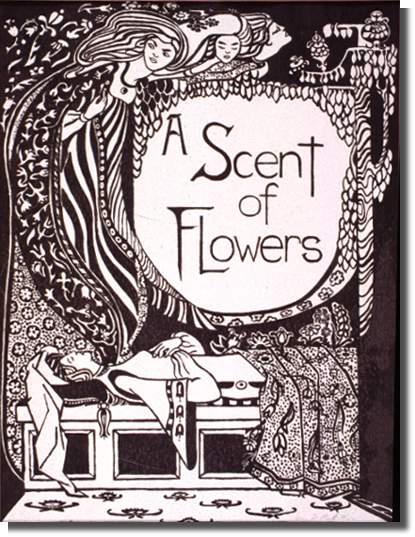 A Scent of Flowers
Unknown Date
Serigraph, 9/50
51.5 x 39.5 cm
Artwork and Recognition
Domestic demands took up much of Mary Pratt's time, and she had little time to paint until her four children had reached school age. In March 1967, she had her first solo exhibition at the Memorial University Art Gallery (now The Rooms Provincial Art Gallery). Her career quickly advanced in the 1970s as her work toured the country in such shows as SCAN, organized by the Vancouver Art Gallery in 1974; Some Canadian Women Artists, organized by the National Gallery of Canada in 1975; and Aspects of Realism, organized by The Gallery in Stratford, Ontario in 1976.
In 1981, the London Regional Art Gallery organized a major retrospective exhibition of Pratt's work, which toured nationally. Many more solo shows and retrospectives followed in the coming decades, including The Art of Mary Pratt: The Substance of Light in 1995 (a solo, national touring exhibition curated by Tom Smart of the Beaverbrook Art Gallery) and Mary Pratt, a 50-year retrospective of her work, which opened at The Rooms Provincial Art Gallery in 2013 and is scheduled to tour Canada until 2015. She has also been the subject of several publications, including The Art of Mary Pratt: The Substance of Light (1995), Simple Bliss: The Paintings and Prints of Mary Pratt (2004), and Mary Pratt (2013).
The Back Porch
1966
Oil Paint on Canvas Board
50 x 40 cm
Pratt's paintings are among the most recognizable and critically acclaimed in Canada. According to the Encyclopedia of Newfoundland, "Much of her work expresses delight in the sensual qualities of everyday objects, especially the way in which light can intensify and clarify our experience of them. Through a judicious use of colour and modelling she is able to demonstrate that no ordinary object is without a sublime aspect."
Pratt has been an active member of the Canadian arts community, serving on The Canada Council for the Arts and on the board of directors of the Art Gallery of Newfoundland and Labrador. She was an important catalyst for the establishment of The Rooms in 2004, a cultural complex which today houses the Provincial Art Gallery, Museum, and Archives.
She was named Companion of the Order of Canada in 1996 and the Canada Council for the Arts awarded her its prestigious Molson Prize in 1997. She has received several honourary degrees from Canadian universities including Dalhousie University, the University of Toronto, and St. Thomas University. She received a Doctor of Letters from Memorial University in May 1986. In 1990, she was made an Honorary Fellow of the Ontario College of Art.
Pratt's art is part of many private and public collections, including that of The Rooms Provincial Art Gallery's Permanent Collection, the National Gallery of Canada, The Canada Council Art Bank, the Vancouver Art Gallery, the Art Gallery of Nova Scotia, the Confederation Art Centre, and the University of New Brunswick.
Pratt lives and works in St. John's.