Heidi Oberheide
...[Oberheide's] work is not a simple reflection of [St. Michael's]. From it she may get her images, but through her use of them her work reaches out to a more universal humanity and experience. In the simple mobility of outport life she has found greatness.
- Peter Bell, 1978
Excerpt from the essay in Gannets and Tidal Pools exhibition publication, organized by Memorial University Art Gallery, 1978.
Heidi Oberheide was born in Germany in 1943. She studied at Southern Illinois University, where she earned a Master of Fine Arts in drawing and printmaking in 1971.
Oberheide taught for a summer at the Nova Scotia College of Art and Design in Halifax, and then moved to Newfoundland to teach at the Memorial University's Extension Services. In 1972, she co-founded St. Michael's Printshop with fellow artist Don Wright. The Printshop set up temporarily in an old hangar at the St. John's Airport before relocating in 1974 to the Avalon Peninsula's Southern Shore.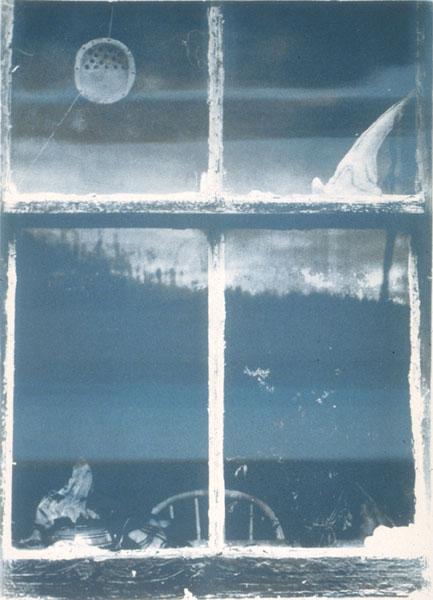 Reflections In Window
1975
Lithograph
44 x 32 cm
Artwork and Inspiration
Oberheide's art combines drawing, painting, and lithography. During the 1970s and early 1980s, her work was inspired by the seacoast environment, and by the interactions between nature, humankind, and animals. During this period, she frequently accompanied whale researchers on their field studies and her resulting artwork often expressed the sense of bewilderment and loss she felt after seeing whales caught in fishing gear.
On July 14, 1979, she also witnessed a mass beaching of more than 150 pothead whales on Newfoundland's Burin Peninsula. Although fishers and scientists strove to return the whales to the water, 135 died. The scene influenced some of Oberheide's future work, including the 1980 lithograph, Pothead whales/Point au Gaul Series: Silence.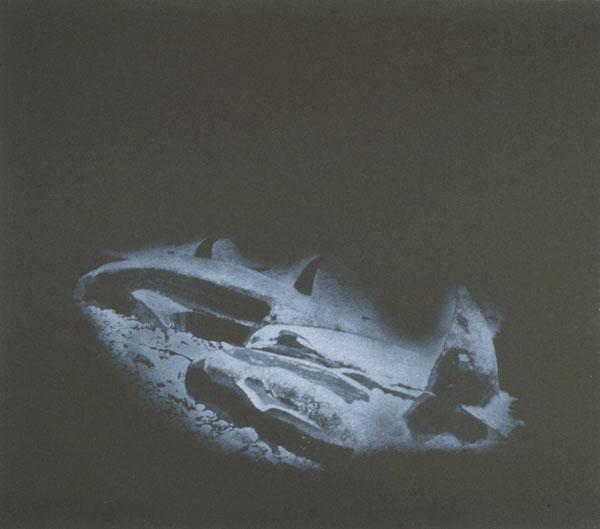 Pothead whales/Point au Gaul Series:
Silence
1980
Lithograph
54.1 x 62 cm
Among Oberheide's most important work is her Window series, which the arts reporter Kathleen Walker referred to "as slices of light and life in an otherwise dark, brooding world" (The Citizen 1978). Windows were a significant and constantly evolving element in Oberheide's work. They first appeared in graphite drawings, positioned alone in the landscape. Then, as Oberheide started to experiment with photolithography, the windows began to reflect the landscape, while also revealing room interiors and people.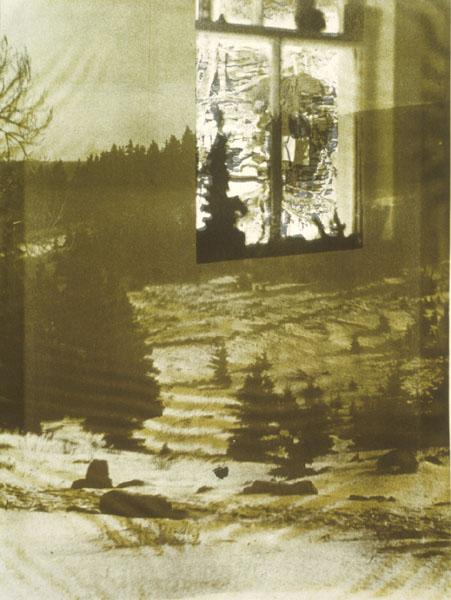 Winter Window
1975
Lithograph
47 x 35.8 cm
Exhibitions
Her work has been exhibited across Canada in traveling shows, such as Gannets and Tidal Pools, organized by Memorial University Art Gallery (now The Rooms Provincial Art Gallery) in 1978. It is also included in various private and public collections such as those of The Rooms Provincial Art Gallery's Permanent Collection, the Canada Council Art Bank, the National Gallery of Canada, and the Confederation Centre Art Gallery, PEI.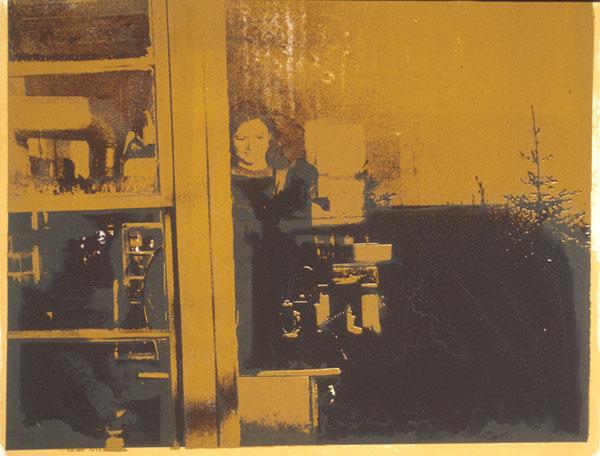 Yellow Window
1976
Lithograph
41 x 56.4 cm
In 1983, Oberheide moved to the United States, where she continues to live and work on the west coast in Palouse, Washington.