Harry Martin (1949- )
As a wildlife conservation officer, Harry Martin has spent much of his life in the Labrador bush. His first-hand knowledge of the wilderness and rural Labrador culture has helped him become one of the region's most respected singers and songwriters.
Martin was born in Cartwright and learned to play guitar from American servicemen stationed in Labrador. His first recording, a song called Raven Hair, was released in 1980 and was immediately popular with audiences and radio stations in the region. Martin soon solidified his reputation with songs like Race To The Grave and Another Day Of Waiting, haunting folk songs that document the traditional hunting and trapping life of Labrador.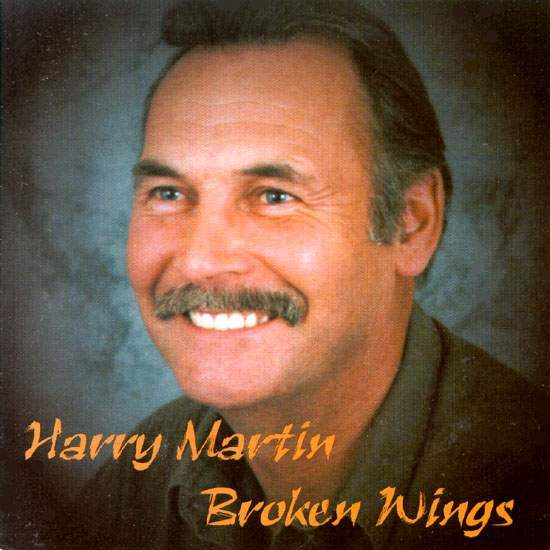 Album cover - Broken Wings
Broken Wings, Harry Martin's second album, was released in 2000.
Photo by Val Oliver, ©2000. Reproduced by permission of Eagle Studios.
The release of his first full-length album, Visions Of This Land, brought Martin's music to a wider audience. He has since performed regularlyat folk festivals across Newfoundland and Labrador and has been honoured at the Provincial Music Industry Awards. In 2000 he released his second album, Broken Wings.