Dick Nolan
Dick Nolan (1937- ) will forever be associated with Aunt Martha's Sheep, a comical song that became a huge hit in 1972.
Nolan was born and raised in Corner Brook, where he began performing and making radio appearances as a teenager. In 1958 he moved to Toronto to work as a country singer. His first two albums consist entirely of songs that had been hits for Johnny Cash. Nolan would go on to record ten albums for Arc Records, becoming known as a singer of "truck drivin' country and western songs."
Beginning in the mid-1960s, Nolan was a key figure in the rise of "Newfoundland country," a style that combines country and western music with traditional Newfoundland themes. He began making regular trips back to the province and recorded albums of Newfoundland-oriented material. In 1972 he released Aunt Martha's Sheep, a humorous song by Ellis Coles, which became one the most successful Newfoundland records of the decade and a minor hit at country radio stations across Canada. Nolan went on to make several more popular records, featuring comic songs like Newfie Outhouse and A Piece of Baloney.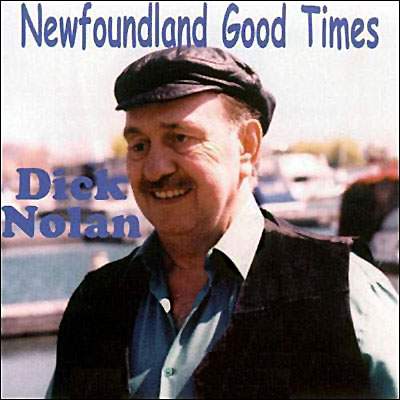 Album Cover - Newfoundland Good Times
Newfoundland Good Times latest album.
Photo by Jack Umpleby, ©1999. Courtesy of Jack Boswell.
Some condemn Nolan and other Newfoundland country singers for trading in stereotypes and lowbrow humour. But Nolan remains popular in Toronto and southwestern Ontario, where he continues to perform and record.