Images From Early Flights
From the files of The Gazette January 7, 1999.
Voorhis David Demarest was born in Hackensack, New Jersey, the son of Clayton Demarest and Maria Kipp Voorhis on November 20, 1890. He is descended from David des Marest, a French Huguenot who immigrated to New York in 1663, but later settled in Bergen County, New Jersey.
Demarest received his early education in local public schools, and attended New York University's School of Commerce, graduating in 1915. He served two years as a noncommissioned officer with the 104th Field Artillery in World War I, which may have precipitated his visit to St. John's in 1916-1917.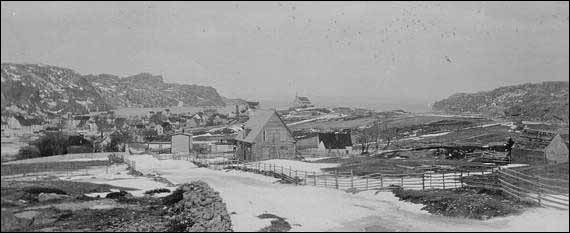 Brigus, Conception Bay, ca. 1916-1919
Courtesy of Archives and Special Collections (MF - 358, 2.02), Memorial University of Newfoundland, St. John's, NL.
After leaving the service, he found employment with the Standard Oil Company of New York, which brought him back to Newfoundland. As the closest North American land mass to Europe, Newfoundland was a natural starting point for those attempting to be first to cross the Atlantic Ocean by air in the years immediately following the end of the war. Demarest was in Newfoundland during the spring of 1919 when Raynham and Morgan, two of the competitors, crashed on take-off from Quidi Vidi on May 18. Raynham was not seriously injured but Morgan lost an eye, which ended his flying career.
From Standard Oil, Demarest went to A. G. Schoonmaker & Sons, Inc, before acquiring his own business, the Imperial Trading Company in Manhattan. He operated that business until his retirement.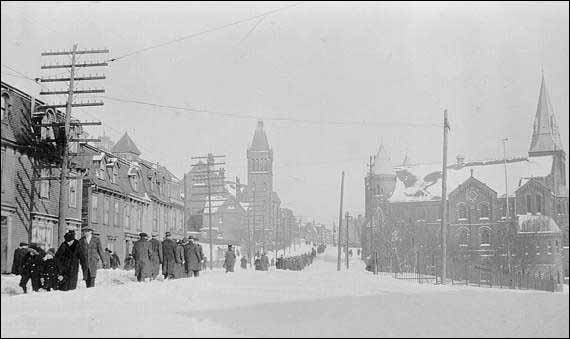 Queen's Road, St. John's
Courtesy of Archives and Special Collections (MF - 358, 3), Memorial University of Newfoundland, St. John's, NL.
Demarest was an avid genealogist. From 1954 to 1970 he was president of the Demarest Family Association, and from 1971 to 1979 he was president emeritus. He spent 10 years compiling the second edition of The Demarest Family, a 1600 page, two-volume history of his ancestry, published in 1964. He was a member of the Genealogical Society of New Jersey, the New York Genealogical & Biographical Society, the Bergen County Historical Society, the Holland Society, and the Huguenot Society of New Jersey.
Voorhis Demarest was married to Emma Lillian Schoonmaker, and they had two children: Voorhis D. Demarest, Jr. and Jean D. Messimer. He died on April 29, 1979 at Hackensack, New Jersey.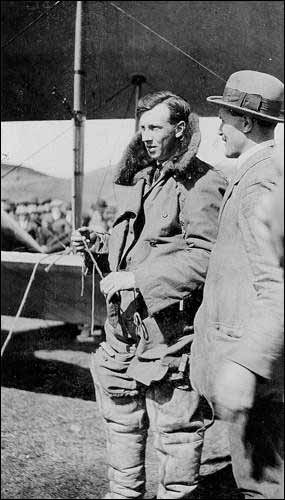 Frederick Raynham and C. F. W. Morgan (R)
Courtesy of Archives and Special Collections (MF - 358, 1), Memorial University of Newfoundland, St. John's, NL.
In 1997 his daughter, Jean Messimer, of Boulder, Colorado, sent three pages from a photograph album containing seven photographs and 12 postcards of Newfoundland images to the Saint John, New Brunswick Regional Library as a gift. Officials there forwarded the images to the Centre for Newfoundland Studies. Contact was made with Jean Messimer who formally transferred ownership to Memorial University of Newfoundland.
Voorhis Demarest is believed to have taken the photographs and acquired the postcards during visits to Newfoundland during 1916-1917 and 1919. They include pictures of Frederick Raynham and C.F.W. Morgan preparing for their attempt to make the first non-stop trans-Atlantic Crossing by airplane, photographs and photo-postcards of St. John's, Quidi Vidi and Conception Bay localities.