Resettlement
This page is from a heritage partnered project. It was written in 1998 by students from Mount Pearl Junior High and edited by their teachers. It has not been vetted by the heritage website's academic editor.
Newfoundland and Labrador is made up of a complex network of many small communities that for the most part depend solely upon the fishery. Unfortunately these places are located in small nooks and crannies of the province. This made it difficult for the government to provide those places with doctors, teachers and the many services that we take for granted. So from 1954-1975 the government set up a resettlement plan to relocate these people. People were forced to leave and abandon these places and move to more accessible places that were called growth centres. Those who were affected had to pack up and leave their homes and the only places that they had ever lived and known. In the end over 30,000 people were relocated and over 300 communities were left behind.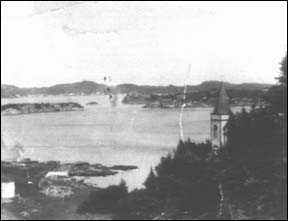 This excerpt from the interview with Mr. Jim Langor describes his experiences with the contraversial issue of resettlement.
"Actually resettlement affected my life twice. Once when I was very young. My family resettled from a tiny community on the lower end, the eastern end of Random Island. The little place was called Thoroughfare because it was a community where the waterway ran through five communities so the fishermen could use it as a passageway to get out to sea to fish. My family moved from there in the 1950's--the mid-1950's. In 1967, my family was again resettled from the community where they had moved. It was a little place called Champneys West--in Trinity Bay as well."
There would be perhaps somebody in the community who would have some knowledge of first aid and things like that; very little training, certainly. Doctors would only be available to come in emergencies and sometimes it would take several days, especially during harsh weather conditions.
As you can see resettlement affected the lives of many people in a variety of different ways. There were several advantages and disadvantages to relocating. For example, doctors and proper medical care were hard to come by in the outport communities. By moving they would have more access to them.
Another advantage would be that the children would receive a better education as compared to their old communities. Because the communities were so small it was hard to get teachers to come to teach.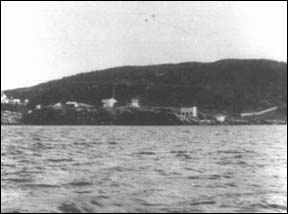 Even though there were many advantages there were also some disadvantages. Most of the thought of moving as a new experience but elders viewed it slightly differently. Most of them had grown up in those communities and couldn't imagine living anywhere else. For example in Mr. Langor's interview he mentioned that the younger generation was eager to go but his parents, like other people "might have been less eager, of course they were used to living in a very rural and isolated kind of community for a long period of time." "As well the older generation was more reluctant to leave."
Below are a list of audio excerpts from this interview.