Janet Miller Helped Pave the Way
From the files of The Gazette November 14, 1996.
The first woman admitted to the Newfoundland bar was Louise Saunders (1893-1969) in 1933, but she is not the first woman entered on the rolls of the Newfoundland Law Society. That distinction belongs to Janet Miller.
Janet Morison Miller, youngest daughter of Lewis Miller and Mary Morison, was born in St. John's on Nov. 12, 1891. She graduated from Bishop Spencer College and began to read law in the offices of her uncle, Donald Morison, who was serving as Newfoundland's attorney general at that time.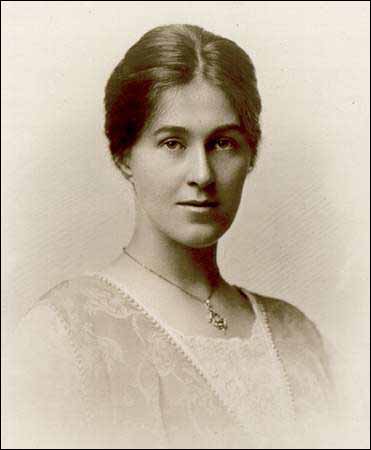 Portrait of Janet Miller
Courtesy of Archives and Special Collections (Coll - 158, 8.12), Memorial University of Newfoundland, St. John's, NL.
In 1910 she petitioned the Law Society for examination, but the society refused. At the next general meeting of the society Morison made a motion that the act governing the society be changed to allow women to become members; the majority present did not see "the necessity for or the expediency of any such radical change in the Constitution of the Society." An influential member of the government, Morison was able to convince his cabinet colleagues to amend the Law Society Act in 1911, giving women the right to become members of the legal profession in Newfoundland. Shortly thereafter, Janet Miller began to article in Morison's office. On April 12, 1913, [according to her certificate,]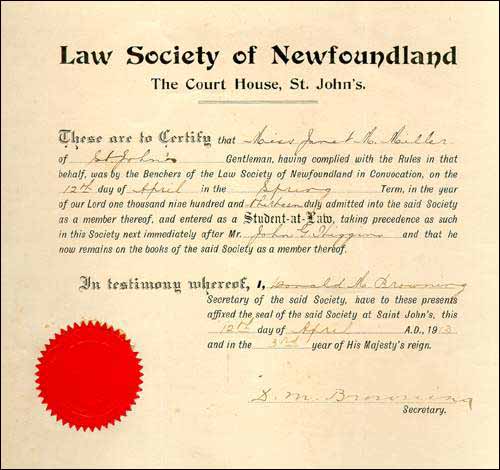 Janet Miller's Certificate of Admission to the Law Society, ca. 1913
Courtesy of Archives and Special Collections (Coll - 158), Memorial University of Newfoundland, St. John's, NL.
"Miss Janet M. Miller of St. John's Gentleman, having complied with the Rules in that behalf, was by the Benchers of the Law Society of Newfoundland in Convocation ...admitted into the said Society as a member thereof..."
Study Interrupted
Unfortunately, Janet Miller did not finish her law studies. Shortly after the outbreak of World War I she moved to Scotland where she married Eric S. Ayre of St. John's on June 19, 1915. Janet, her mother, and her mother-in-law (Gertrude Ayre) spent the next year in Glasgow. Then came the Battle of the Somme on July 1, 1916. There at Beaumont Hamel, Eric Ayre, his brother Bernard, and their cousins Gerald and Wilfred were four of the several hundred Newfoundlanders killed that day. After a period of mourning, Janet, her mother and Gertrude Ayre moved south to England where Janet joined the Volunteer Aid Detachment (VAD) and also trained as an ambulance driver. In 1917 her only brother, Andrew, died of pneumonia in London after having served 16 months on active duty on the European front.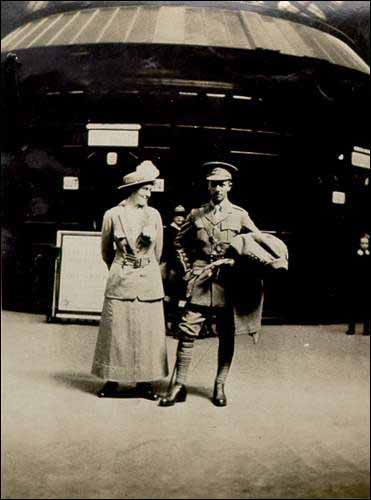 Janet Miller and her Fiance Eric Ayre, 1915
This picture of Janet and Eric Ayre was taken in Edinburgh, England in 1915. Ayre would later die in World War I.
Courtesy of Archives and Special Collections (Coll - 158, 8.05), Memorial University of Newfoundland, St. John's, NL.
Other Pursuits
At the end of the war Janet Miller returned to St. John's. She did not resume her law studies; she felt that too much time had passed. She preferred to devote her time and energy to other causes. She became involved in the fledging suffragette movement and was a founding member of such organizations as the Child Welfare League, the Art Society, and NONIA. On April 30, 1924, she married Andrew H. Murray, a St. John's businessman. She died at St. John's on April 5, 1946: she was 54 years old.
In 1993 Janet Miller's daughter, Gertrude Crosbie, presented her mother's papers to the Centre for Newfoundland Studies Archives. They include a copy of her petition to be admitted to the Law Society, her certificate of acceptance dated 1913, her enrolment certificates from the VAD, a nursing manual, a ration book, her VAD pin, correspondence related to the deaths of her husband, his brother and her brother, and several photographs, including one of Janet in her VAD uniform. This is a small but important body of material documenting the life of a woman who would probably have been Newfoundland's first practising female lawyer had not World War I intervened.