Servant to the city: Mews left his mark on municipal politics.
From the files of The Gazette March 18, 1999.
Henry (Harry) George Reginald Mews was born in St. John's, NL, on Dec. 18, 1897, the only son of Arthur Mews and Mabel Woods. His father was a career civil servant, who served as Deputy Colonial Secretary from 1898 to 1935. His mother was a wife, mother and homemaker, who, in addition to Harry, raised three daughters: Gwendolyn (an artist), Marjorie (a librarian) and Eleanor (a music teacher).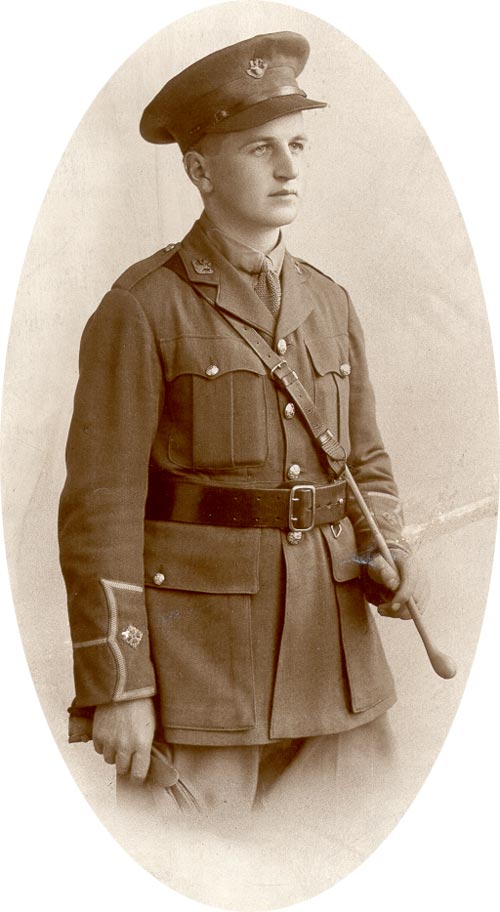 Harry Mews
Courtesy of Archives and Special Collections, Queen Elizabeth II Library, Memorial University of Newfoundland, St. John's, NL.
Harry Mews was educated at the Methodist College in St. John's. He joined the Newfoundland Regiment as a commissioned officer with the rank of Lieutenant in 1917, and saw service in Europe during the First World War.
After the war, Mews went to Canada, where he became a representative and sales analyst with the Goodyear Tire and Rubber Co. Ltd. of Canada in Hamilton, London and Windsor, Ontario. While he was there he was diagnosed with tuberculosis and spent almost three years in a sanatorium in New York. He returned to St. John's in 1927, where he joined the insurance business. He also became secretary of the St. John's Board of Trade. He would hold the latter position until 1935, when he began working for the newly formed Salt Cod Fish Board in a similar capacity. The following year he returned to the insurance business as manager of the North American Life Assurance Company in Newfoundland. He would remain with that company until he retired in 1962.
Politics was a constant in Mews's life. His father's position as Deputy Colonial Secretary was one of the most senior offices in the Newfoundland public service. His maternal grandfather, Henry J. B. Woods (in all likelihood the man after whom Mews was named) was a member of the House of Assembly, served in the cabinets of Sir William Whiteway and Sir Robert Bond and accepted appointment as Postmaster General, serving from 1902 until 1914. It is little wonder that Mews decided to enter the world of elected politics himself.
In 1943, Mews was elected in a by-election to fill a vacancy on the St. John's City Council. Mews's win marked the beginning of 22 years of continuous service to the people of St. John's as a member of the city council. He was re-elected as a councillor in 1945.
After six years as a councillor, Mews decided to contest the mayoralty in 1949. Andrew Carnell had been mayor of St. John's since 1932. He was extremely well-liked and had accomplished much during his 17 years in that office, but it was obvious from the results that the citizens of the town were ready for a change. In the election held on Nov. 8, Mews defeated Carnell, in a closely fought race. The result was a solid endorsement of Mews, particularly in light of his defeat in the provincial election held earlier in the year.
In April 1949, Mews had agreed to lead the Progressive Conservative Party in Newfoundland's first post-Confederation election. His party, poorly organized, underfunded and consisting of many people who were opposed to Confederation, was up against the new premier, Joseph R. Smallwood and his Liberal Party. While Mews lost personally in St. John's West, his party did manage to elect five members. While these winners were in areas that had been strongly opposed to Confederation, some of the credit must go to Mews's leadership. With this political disaster behind him, Mews decided to contest the mayoralty. He saw that victory as a vote of confidence, both personal and political.
The rest of Mews's political career was spent in municipal politics as mayor. He won re-election in 1953 and 1957 by acclamation, and in 1961. He was not a candidate in 1965, retiring after 16 years as mayor and 22 years of service to the people of St. John's.
Mews's term as mayor occurred during a time of great social upheaval in the new province. In St. John's there was much emphasis on the need for increased municipal services and infrastructure. There was money for the installation of new and improved water and sewer systems, the expansion of civic services, the development of city-owned housing and planned subdivisions, slum clearance, street paving and sidewalks.
St. John's Memorial Stadium was built and opened during this time. Harbour Drive was built along the north side of St. John's Harbour, replacing the coves and finger piers which had dominated the waterfront since the days of early settlement. The privately owned bus service came under the city's jurisdiction and its routes were expanded to include new areas of the city. Mews and the councils over which he presided can take much of the credit for the systematic and controlled development of St. John's during this time.
The crowning achievement of Mews's term as mayor, however, did not occur until after he had left office. Shortly after he passed over the chain of office to his successor, William Adams, in 1966, Mews announced the existence of a special fund which council had established in secret in the early 1950s and had added to over the years. Now in excess of $2,000,000, it was earmarked for the construction of a new city hall. Construction began in 1969 and the building opened the following year.
Mews was honoured for his service to Newfoundland in 1966 when he was awarded an honorary Doctor of Laws degree by Memorial University. In 1970 he was granted the freedom of the city by the St. John's City Council and in 1984 it named its boys and girls club on Mundy Pond Road after him.
Harry Mews married Vera Olga Sparling of Montreal on Dec. 31, 1926. They had two children, Nancy and Harry. After his wife's death, Mews married Mary Summers of St. John's in 1958. He died on Jan. 6, 1982.
In 1998 Mews's daughter, Nancy Hickman, presented her father's First World War papers to Memorial University. They include letters he wrote to his family from France and Belgium, photographs and postcards and other memorabilia. They are an important addition to our documentation of the contributions made by Newfoundlanders to that war.