Darling, Sir Charles Henry (1809-1870)
Governor, 1855-1857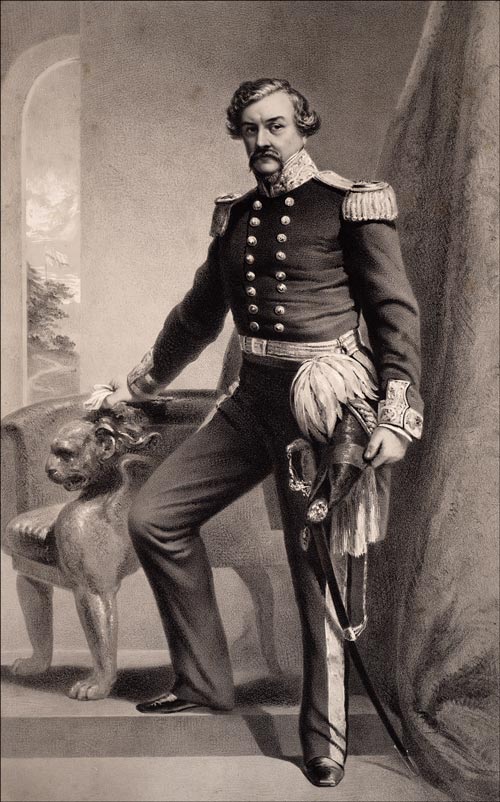 Darling was born in Annapolis Royal, Nova Scotia on February 19, 1809. He was educated in England, at the Royal Military College in Sandhurst. He started in the army as an ensign in 1826 and, by 1830, he was a lieutenant. A year later, however, he re-started his studies at Sandhurst and remained there until 1833. He left to serve as a military secretary in Barbados, the Windward Islands, and Jamaica. Darling rose to the rank of captain before retiring from the army in 1841 to start a new career in the civil service. As a government official, Darling spent several years in Jamaica until he was appointed lieutenant-governor of St. Lucia in 1847, and the Cape Colony in South Africa in 1851. He was appointed governor-in-chief of Antigua and the Leeward Islands in 1855 but never served there. The Colonial Office decided to send him to Newfoundland instead.
Darling was sent to Newfoundland to help ease the way for responsible government. At the start, he got along well with the newly elected Liberal administration, headed by Philip F. Little. During 1855 and 1856 Newfoundland was peaceful politically, and, with its inclusion in the Reciprocity Treaty with the United States, enjoyed a spurt of economic growth. His agreeable relationship with the government changed sharply, however, in 1856, when Darling went along with British suggestions that would grant the French more fishing rights in waters between Cape St. John and Cape Ray. The Newfoundland government vehemently disagreed with the proposals, and eventually the recommendations were dropped. The conflict tarnished the relationship between Darling and the government. His term ended shortly after the dispute.
Darling was appointed governor and captain-chief of Jamaica in February of 1857. His last appointment was in 1863, as governor of Victoria, Australia. He returned to England and died in Cheltenham in 1870.