Peter Cashin
Born Cape Broyle, 1890; Roman Catholic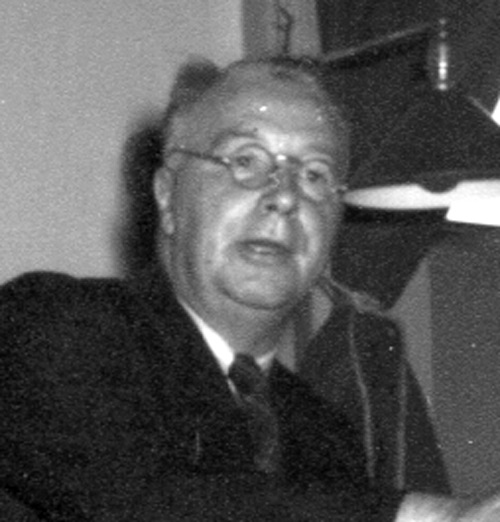 Peter Cashin speaking at the National Convention
Courtesy of Archives and Special Collections (J.R. Smallwood Collection 075, Photo 5.05.298), Queen Elizabeth II Library, Memorial University of Newfoundland, St. John's, NL.
Cashin grew up in St. John's and on the southern shore of the Avalon Peninsula. His father was a prominent fish merchant and politician. He attended St. Bonaventure's College and worked for his father's fish exporting business except for two brief periods. During the First World War he served in the Newfoundland Regiment and the British Army, and was promoted to the rank of major. He also worked in western Canada for a few years. He was first elected to the House of Assembly in 1923, and served both in opposition and in government. Between 1928 and 1932, as finance minister, Cashin was powerless to prevent the government's slide toward bankruptcy. This experience stayed with him. For the rest of his life he opposed any government spending that was not absolutely necessary because he feared repeating the near-bankruptcy of the 1930s. His concern about government debt encouraged preference for a government that intervened in the economy as little as possible. He was an economic and social conservative.
Cashin lived in Canada during the first few years of the Commission of Government period. He returned to Newfoundland in 1942 and became the Commission's harshest critic. After being elected to the National Convention, he was the most vocal of those who wanted a return to responsible government. Unfortunately for him, his quick temper and unpredictable nature meant that he did not get along well with the other anti-confederates, who did not trust his judgement.
After confederation Cashin served in the legislature as an independent and as a member of the Progressive Conservative party.