Lester Burry
Born Safe Harbour, Bonavista Bay, 1898; Methodist (United Church)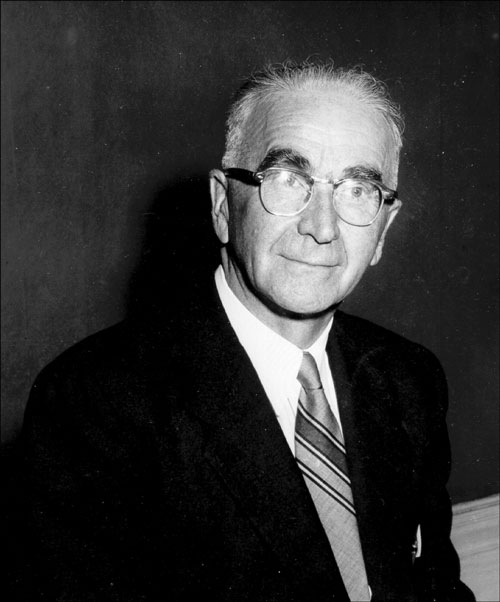 Lester Burry
Courtesy of Archives and Special Collections (J.R. Smallwood Collection 075, Photo 5.04.479), Queen Elizabeth II Library, Memorial University of Newfoundland, St. John's, NL.
As a boy, Lester Burry fished with his father on the coast of Labrador during the summers and returned to Bonavista Bay each fall to attend school. Burry graduated high school in Greenspond and studied at Mount Allison University in New Brunswick. He became an ordained minister in 1924 and moved to St. Anthony, where he met Dr. Wilfred Grenfell. Grenfell encouraged the young clergyman to take care of the physical needs of the Labrador people as well as taking care of their spiritual needs. Burry ministered to many small communities and isolated trappers in Labrador, travelling by boat and dog team. He also built his own radio broadcast station in North West River in 1937 to overcome the isolation of those who might otherwise rarely see a member of the clergy. The station broadcast news, weather and public announcements and helped to make the lives of isolated people a little better.
Like Grenfell, Burry did what he could to help those who lived in poverty in the north, raising donations for clothing and supplies, for example. His desire to improve the standard of living caused him to decide that confederation with Canada would help the average person in Labrador. Burry was elected to represent Labrador in the National Convention, and he favoured confederation from the beginning. As a member of the Ottawa delegation, he helped to negotiate terms of union with Canada.
After confederation, Burry rose to leadership positions in the United Church.