Gordon Francis Higgins
Born St. John's 1905, Roman Catholic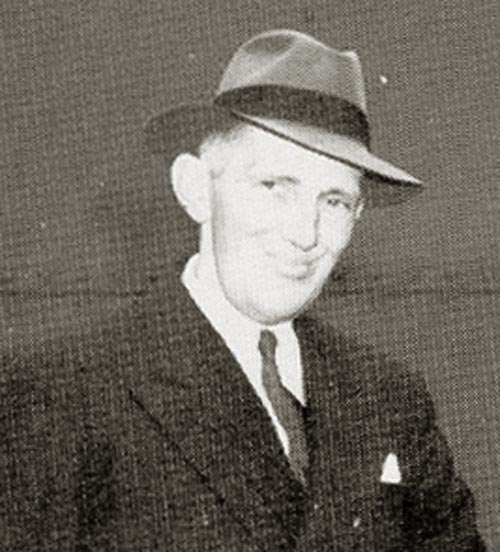 Gordon Francis Higgins, a member of the Ottawa Delegation
Courtesy of Hunter, G./National Archives of Canada/PA-128075. Detail of larger image, PA-128075.
Higgins attended St. Bonaventure's College in St. John's, and then joined his father's law firm. He was called to the bar in 1931. While practising law he involved himself in many public service organizations such as the Benevolent Irish Association, the St. John's Regatta Committee and Newfoundland Tuberculosis Association. He also initiated a program to improve housing as part of the St. John's Housing Corporation.
His father and other members of his family had been elected to the House of Assembly, but with the beginning of the Commission of Government in 1934, no career in elected politics was open to him. Higgins favoured a return to responsible government, and became a member of the Newfoundland National Association in the early 1940s. This association favoured a return to responsible government.
His spirit of public service may have prompted him to run for election to the National Convention in 1946. He had been the lawyer for the Newfoundland Seaman's Association and was elected as a member of trade union affiliated, St. John's District Labour Party. Despite his pro-responsible government credentials, he seconded Joseph Smallwood's motion to send a delegation to Ottawa to discuss confederation. He may have felt that the Convention had a duty to investigate all options - even those he personally did not favour. Higgins served on the Ottawa delegation, but remained opposed to confederation. He drafted the motion to recommend that the ballot offer "responsible government as it existed in 1933" and voted against the recommendation to place confederation on the ballot. After the convention ended, he became an active member of the Responsible Government League.
After confederation, Higgins became a member of the Progressive Conservative Party and served as a member of the Canadian House of Commons.