Sid Butt
I have no ambition whatsoever to dump my soul on the world, or vent my vexation. I love [Newfoundland]. If there's one thing that I want to represent it's that I love being alive.
- Sid Butt, 1992
From Sid Butt: He Is What He Is by Peter Gard, Bravo vol. 1, no. 8, November 1992.
Sid Butt is a painter and ceramic artist. He was born in 1953 at Carbonear, Newfoundland and studied at the Nova Scotia College of Art and Design in Halifax.
After receiving a Bachelor of Fine Arts and Education degree in 1974, Butt returned to Carbonear to paint fulltime. He focused first on landscapes and seascapes, and then began painting old and derelict cars in 1975 and 1976.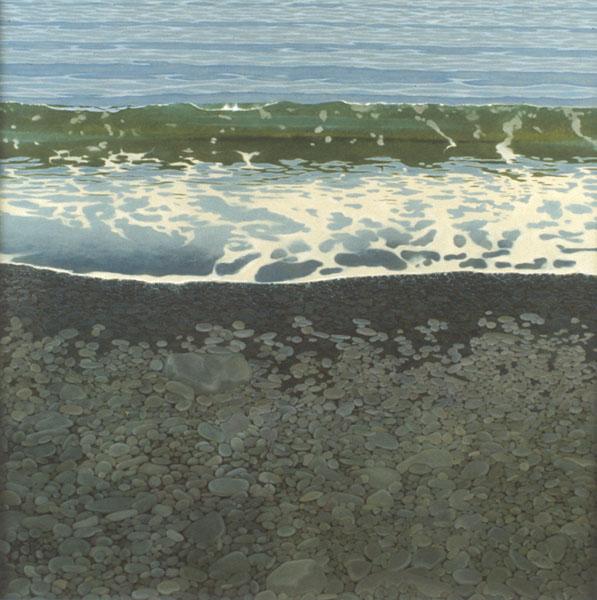 Bullbird
1989
Acrylic on Liner
122 x 122 cm
From 1978-1979, Butt worked as a community artist in residence at the Memorial University Extension Service. During this period, he became interested in painting people. Notable works include Lorne Home from Ontario, a portrait of his brother, and Babysitting While the Woman Gets Her Stamps, which depicts a man frying food while a toddler clings to his pants leg. Butt returned to painting landscapes and seascapes in the 1980s. He also taught pottery at Memorial University.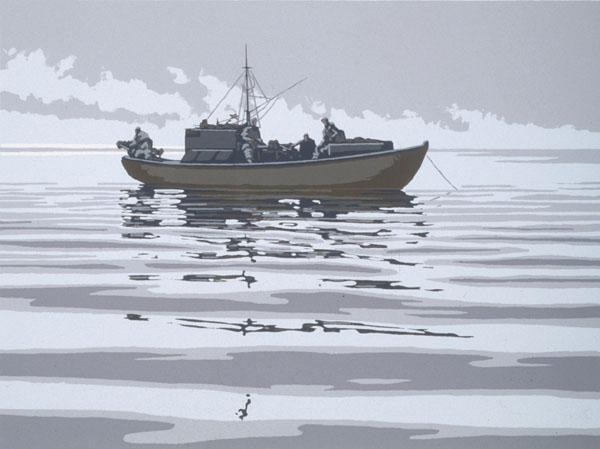 No Squid
1981
Serigraph
30.5 x 40.7 cm
In 1989, Butt received a two-year commission from the Newfoundland businessman Craig Dobbin, which allowed him to practice his art fulltime and develop his interest in ceramics. He bought the former Salvation Army Citadel in Carbonear and transformed it into a painting and clay studio, known as Potter's Mill.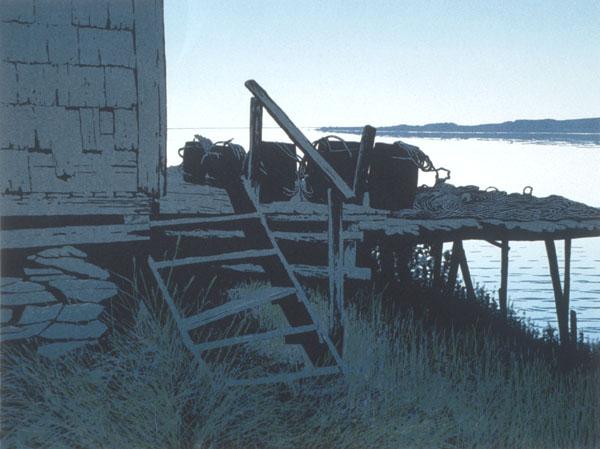 Mark's Flake
1982
Serigraph
30.5 x 40.3 cm
In addition to being part of The Rooms Provincial Art Gallery's Permanent Collection, his work has been collected by a variety of public and private institutions, including the Canada Council Art Bank, Fisheries Products International, and the Government of Newfoundland and Labrador.
Butt currently operates his pottery business, Potter's Mill, in Carbonear.