Playwrights
Performance of original dramatic material in Newfoundland and Labrador has a long history. Community, church and school concerts have been produced across the province for decades. These entertainments often contained music, recitation and original drama. Another mainstay of performance used the review format which combined original dramatic material with music. Productions such as "Screech" by the Amateur Players and "Home Brew" by the Playmakers, both under the leadership of Tom Cahill, are examples of the review style which later would be adopted by Rising Tide Theatre for its annual review.
While Cahill was creating review material, Grace Butt, who founded the St. John's Players in 1937, was writing plays. Her first, The Road Through Melton, was produced by the St. John's Players in 1945.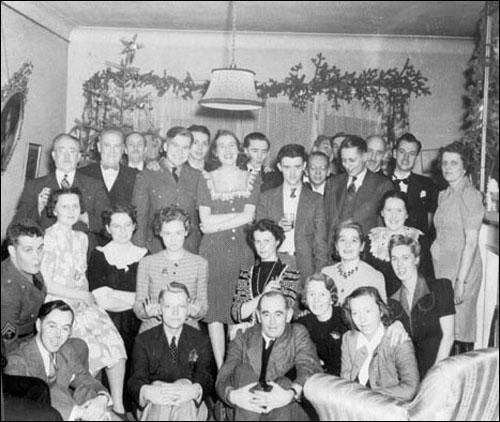 St. John's Players, ca. 1940
Grace Butt (second row, seated fifth from left), was an important early Newfoundland playwright and founder of the St. John's Players.
Courtesy of Archives and Special Collections (Coll-032, 12.04.009), Memorial University of Newfoundland.
The year 1967 marked the opening of the St. John's Arts and Culture Centre and the first all-Canadian Dominion Drama Festival. Playwrights across Canada began writing, and this explosion was also felt in Newfoundland and Labrador. Subregional festivals saw local plays compete - Wreakers by Cassie Brown, Tomorrow Will Be Sunday by Tom Cahill, and Holdin' Ground by Ted Russell. Cahill's play went on to receive top honours and a performance at Expo '67 in Montreal. Newfoundland and Labrador playwrights began to emerge. Joining Butt, Brown and Cahill in the seventies were Michael Cook and Al Pittman, both prolific writers.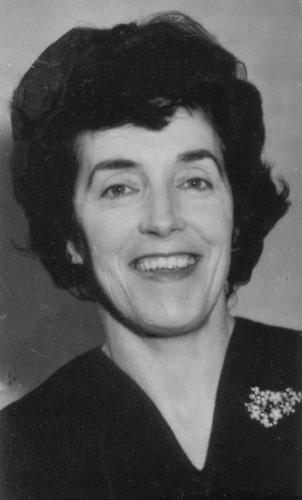 Cassie Brown, 1965
Cassie Brown's play, Wreakers, opened at the new Arts and Culture Centre in St. John's in 1967.
Courtesy of Archives and Special Collections (Coll-115), Memorial University of Newfoundland.
The seventies also saw a new form of theatre emerge. Collective Creation became a dominant form and most productions during the late seventies and eighties followed this format. By the end of the eighties, a shift occurred once again. For a variety of reasons, collective creation activity almost ceased and playwrights once again began to emerge. Several writers who had direct and varied experience in the creation of collections, began to write their own plays, among these Greg Thomey and Brian Hennessey (Hanlon House), and Janis Spence (Catlover), who had researched and improvised on more than one occasion. Others, like Berni Stapleton (Woman in a Cage), had established careers as actors. Some, like Pete Soucy (Flux), had extensive experience working for other media. The theatre drew them all in, and it soon became the mandate of the Resource Centre for the Arts to produce original Newfoundland material.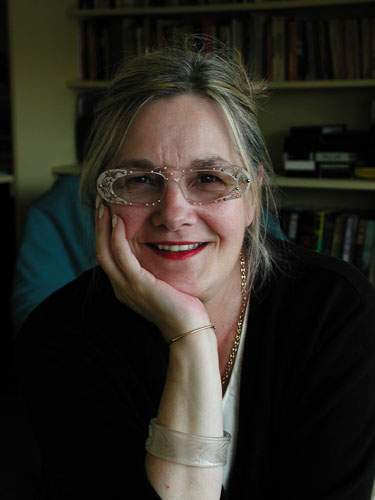 Janis Spence
Writer and director Janis Spence was a highly talented playwright.
Digital photo reproduced by permission of Justin Hall. ©2000.
A host of new playwrights have emerged over the last decades. Frequently workshopped at the Resource Centre for the Arts and elsewhere, local plays dominated several seasons. Rising Tide Theatre's Summer in the Bight Festival (renamed Seasons in the Bight in 2002) was and continues to be devoted to Newfoundland and Labrador drama, and the Resource Centre for the Arts' season highlights the province's plays. Playwrights like Robert Chafe and Amy Curran were representative of a new generation of writers whose work shared the stage with the playwrights of earlier decades.