Permanent Collections
Traditionally, a public gallery collects original fine art in order to have a variety of works of art which can act as an educational resource and from which exhibitions can be organized. A public gallery acquires the highest quality of work in the areas of collecting interest, usually through purchase or donation. It should have operating policies about its collection, provide care for it physically, conduct research about it, add to it appropriately and use it in a responsible way. A gallery's collection is a public legacy reflecting a country or province's artistic development, and is held in trust for the future. As a public gallery, all this applies to the Art Gallery of Newfoundland and Labrador.
AGNL Collections
The complete body of art at the AGNL is comprised of the Memorial University Permanent Collection begun in 1961, the J. K. Pratt Memorial Collection established by Christopher Pratt in 1986, and the Art Gallery of Newfoundland and Labrador Collection established in 1994 (now The Rooms Provincial Art Gallery). Together they are simply known as the "Permanent Collections" and number over 4,000 works of art.
The Memorial University Permanent Collection is primarily post-1960 Canadian art with a special focus on Newfoundland and Labrador. The J. K. Pratt Memorial Collection is comprised mainly of works by Christopher Pratt. The AGNL Collection continues the mandate of the Memorial University Permanent Collection, with the addition of historical art of certain kinds.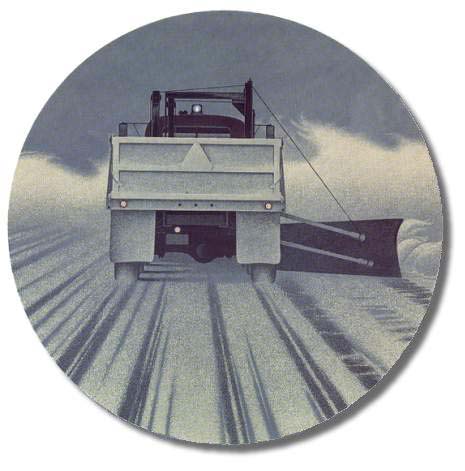 Christopher Pratt
Plough in Storm
1967
Serigraph, 2/25
48.37 cm diameter
Because of current space restrictions, most of the works in these collections are either in storage or on loan to the Memorial University campus, but there is an on-going selection from the "Permanent Collections" on display in the gallery.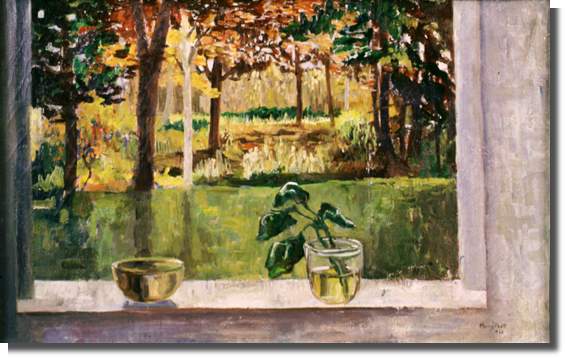 Mary Pratt
October Window
1966
Oil
40.5 x 66 cm
"Permanent Collections"
The "Permanent Collections" have been built using public funds through Memorial University of Newfoundland, through charitable donations of art and money and, recently through Acquisition Assistance grants from The Canada Council for the Arts. They include many examples of traditional art media such as oil painting, water-based painting (acrylic, watercolour), printmaking (etching, woodcut, lithography, serigraphy), drawing (pencil, ink, pastel, charcoal) and sculpture (welded metal, stone, carved wood, wall reliefs and assemblages). Photography, some indigenous crafts (hooked rugs, Labrador grasswork), and experimental media, such as neon tubing, innovative textiles and papermaking, installation and site-specific art, are also represented.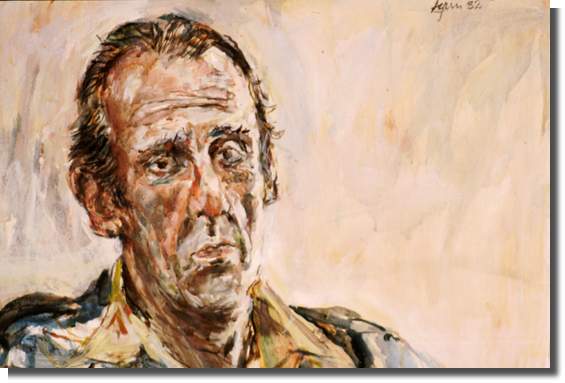 Gerald Squires
Portrait of Jim Walsh
1982
Acrylic
52 x 72 cm
Acquiring Artwork
Currently, collecting priorities for the AGNL flow from its role as the major public gallery in the province and as a part of the Canadian cultural community, from its commitment to the art of Newfoundland and Labrador, and from the foundation provided by the Memorial University's original collection. The AGNL works within an Acquisitions and Collections Management Policy adopted by its Board in 1996. When adding to the collections, the gallery has to take into account the available storage and handling space and the potential for use of works for research, education and public exhibition.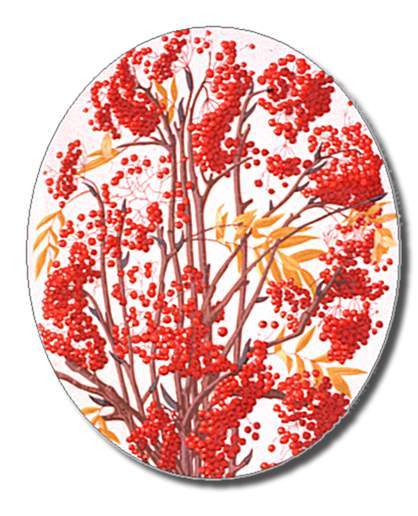 Helen Parsons Shepherd
Dogberries
1981
Serigraph, 17/79
48 x 39 cm
The AGNL acquires works of art by purchase, trade or donation in line with the following considerations:
the first priority for purchasing is art, especially contemporary (post-1960) and also historical work, by artists resident in Newfoundland and Labrador
a second area for purchasing is works of art demonstrably associated with this province
a third area for purchasing is contemporary Canadian works demonstrably related to works already in the collections
accepted donations fall within the areas described above for purchases. Gifts of works of art outside these areas are accepted only if they can be linked to the collections or there is a specific use for them in AGNL education programs.
An annual 'wish list' of acquisitions that would contribute to the quality of the collections is developed by the AGNL director and gallery staff, then presented to the Acquisitions Committee, which is made up of an AGNL board member, the director, an artist, a corporate collector, and a private collector from the community. Works are assessed under criteria of quality, relevance to the collections, authenticity, condition, cost or terms of donation, etc.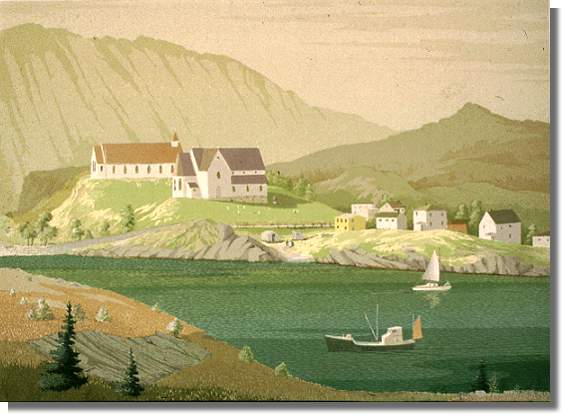 Reginald Shepherd
September Brigus
1986
Serigraph, 26/70
33.2 x 45.5 cm
Collection Highlights
With over 4,000 works of art in the collection, it is hard to pick out particular ones for highlighting. However, it should be noted that the AGNL has major holdings of senior artists who have contributed to the development of art here such as Mary Pratt, Gerald Squires, Reginald and Helen Parsons Shepherd, Don Wright and Anne Meredith Barry. With its Christopher Pratt drawings, his complete print works and hundreds of studies, the AGNL is an important centre of research on Pratt's work. In keeping with links to St. Michael's Printshop, it has a strong representation of contemporary Canadian fine art prints, and will continue to be a major public collector of historical art about Newfoundland and Labrador.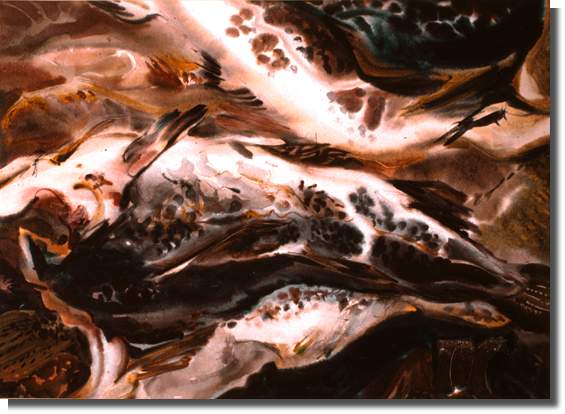 Don Wright
Salt Cod
1960
Watercolour
76.9 x 56.5 cm
In short, the "Permanent Collections" at The Rooms Provincial Art Gallery continue to form an enduring record of the ideas, concerns, skills and vision of artists who reflect their own aesthetics, communities and time. These works of art are a source of public learning and enjoyment, now and for the future.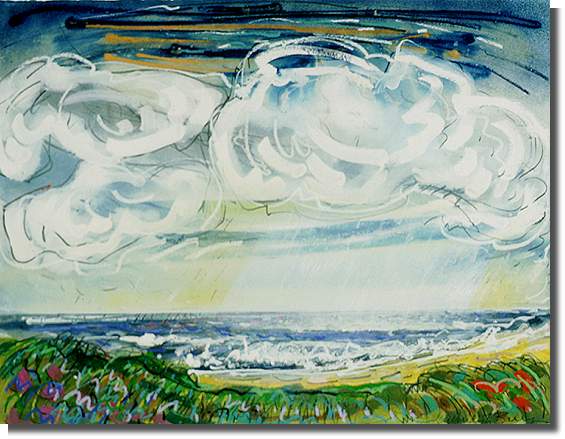 Anne Meredith Barry
Island Light
1982
Mixed Media Painting on Rag Paper
57 x 75.2 cm