Kittiwake Dance Theatre
Kittiwake Dance Theatre was founded in March of 1987 by Linda Rimsay. It developed from the Newfoundland Dance Theatre, which had formed in the 1970s. A non-profit, charitable organization, Kittiwake, run by a Board of Directors, depends largely on donations by individuals and organizations in the community. Members of the dance theatre, most in their late teens, are found through open auditions in St. John's. Children as young as 6, and adults as old as 65, have worked with Kittiwake. These positions are filled as they become available through open auditions.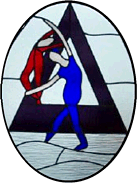 Kittiwake Dance Theatre Logo
Reproduced by permission of Linda Rimsay.
Performances
Kittiwake has three major performances throughout the year, as well as several smaller ones. The Nutcracker, held every year before Christmas, is a popular event within the St. John's community, and is one show where a wide range of ages is used in the production. Kittiwake Dance Theatre is presently trying to add two full-length ballets and two full-length modern dances, as well as a number of smaller pieces, to its repertoire.
Currently the Reid Theatre in St. John's serves as Kittiwake's main venue, though they also perform at such places as schools, conferences and festivals. Because of the expense of travel, the company stays close to its centre in St. John's.
Guest Artists
Since its founding over 15 years ago, Kittiwake has continued to bring in guest artists, as both choreographers, such as Paul Winston and Nicholas Kahn, and performers, such as Rebekah Rimsay. They also spotlight local groups and artists, working with guest performers such as Evelyne Limelin (flamenco dance), Sama Roy (classical Indian dance), and the Scottish Dancers, as well as guest choreographers such as Martha Shinkle. In the summer of 1997, Kittiwake, along with other local Newfoundland and Labrador dance teachers, put together the province's first dance festival--three days of dance performances and workshops. Kittiwake has also worked with Cultural Affairs and the Canada Council to create residency projects with such Companies as the Desrosiers Dance Company, Danny Grossman, Peggy Baker, Toronto Dance Theatre, and Dance Makers. They have also established workshops with various touring companies that visit the province.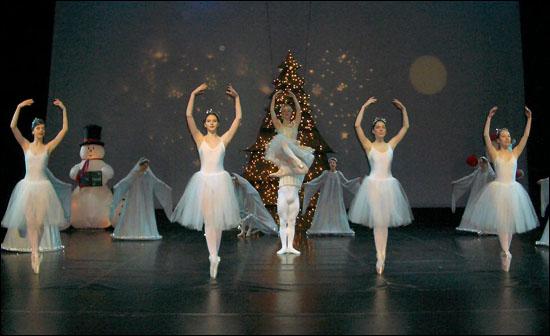 The Nutcracker, 2004
Kittiwake Dance Theatre students performing in the annual Christmas production of the Nutcracker.
Photograph by so-and-so. Reproduced by permission of Linda Rimsay.
Dance School
In 1995 Kittiwake started its own dance school, teaching the Vaganova Method of Ballet, under Ballet Master Jindiuch Mima. The school offers classes in tap, ballet, jazz, modern dance, mime, flamenco, fencing and acting. Students as young as five may study creative movement at the school, while adults have the opportunity of taking beginner classes. The school offers an apprenticeship program for children over 10 who are serious about pursuing dance. The program is very structured, with several classes a week. While there are no recitals at the school, there are, at times, lecture demonstrations so that friends and family may see the progress of a child. As well, those children who indicate an interest in performing may audition for roles in individual performances by the dance theatre.
Many former Kittiwake dancers have gone on to pursue careers in dancing both locally and nationally. There are a number of former students who are currently enrolled in dance schools such as Quinte Dance Centre and the Royal Winnipeg Ballet School, while others are working as independent dancers in cities such as Montreal and Toronto as well as throughout the country.