Grace Butt
Grace Butt (nee Hue), born in 1909 in Brigus, Newfoundland, was a founding member of the St. John's Players, founded in St. John's in 1937. Based on the Little Theatre movement in Europe, Butt and others wanted to produce plays, foster the writing of plays and encourage the establishment of other drama groups. In 1945, the company produced her first full length play, The Road Through Melton. This is a remarkably well-crafted first play. Set in rural Newfoundland, it explores the tensions between urban and rural life, and charts a novice politician's campaign through unfamiliar territory.
Butt wrote for many different media. For radio, she wrote True Newfoundlanders in 1947 to celebrate the Cabot anniversary. Gently Falling Flakes, originally written for the stage, was produced by CBC radio, as was The People's House. Butt also created radio documentaries such as The Fall of Responsible Government, which was part of the series The Bush and the Salon which aired in 1976. Television documentary was another area in which Butt worked; she wrote The Great Birds in 1968 and received various commissions to created specific documentaries such as Heart's Content.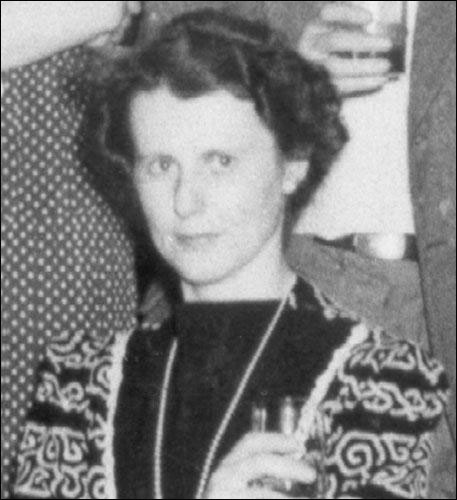 Grace Butt, ca. 1940
Grace Butt, a prominent Newfoundland playwright, founded the St. John's Players in 1937.
Courtesy of Archives and Special Collections (Coll-032, 12.04.009), Memorial University of Newfoundland.
Butt was involved with many different theatre companies as writer and/or director. Besides her extensive work with the St. John's Players, she had plays produced by the Newfoundland Travelling Theatre Company, the Amalgamated Artists as well as the Summer Festival run by the Basement theatre of the St. John's Arts and Culture Centre. The Newfoundland Travelling Theatre Company produced The Newfoundland Pageant, a government commission in 1974, to celebrate the 25th anniversary of confederation. This production toured fifty communities. Part of the Main, produced in 1969 by Amalgamated Artists, debuted in Dublin, Ireland. The Basement Theatre Summer Festival produced Faces of Women in 1982, with one special performance at Government House.
Not surprisingly, Butt received many awards for her writing. Her dramas, poetry and essays have been recognized in provincial Arts and Letters competitions. In 1981, Memorial University awarded her an honorary Doctor of letters degree, and this was followed in 1986 by the Lydia Campbell Writing Award from the Newfoundland and Labrador Arts Council. After her retirement in 1973 from the Gosling Memorial Library, Butt continued to write and publish.
Grace Butt died on January 22, 2005.