The Business of Film
Making a movie can be expensive, labour intensive, technically complex and artistically daunting. It also requires faith, patience, meticulous attention to detail and a flare for salesmanship. The challenges are even greater in a place like Newfoundland, where the industry is still young and the films face competition from the United States and around the world in trying to find an audience.
But Newfoundlanders have persevered, turning out over 100 films in the last 30 years. Many of them have been short films done on low budgets with small crews. But since the mid-1980s there's been a steady increase in more ambitious projects, including documentaries, feature films, television shows and dynamic shorts. This work is made possible by improving technical and creative abilities in the community. But it also reflects the development of well-honed business skills and the general maturing of Newfoundland film as an industry.
Rosemary House.
Rosemary House and Mary Sexton discuss how filmmakers negotiate with financiers and television networks.
From "The Nickel", produced by Derek Norman and Michael P. Walsh for the Producer's Association of Newfoundland and Labrador and Cable 9.
NIFCO
Making film more affordable and accessible was one of the key reasons behind the formation of the Newfoundland Independent Filmmaker's Cooperative (NIFCO) in 1975. Today NIFCO's home in downtown St. John's is a full production facility with cameras, lighting and sound gear, editing equipment, animation software and a small studio. Almost every film professional in Newfoundland either started at NIFCO or has been involved with the cooperative at some level. The development of new talent remains a core NIFCO mandate. Its "first time film" program allows novices to develop and produce a short film at virtually no cost, with the cooperative providing equipment, film stock and crew. This beginner's program is a rare exception in a business where people routinely spend as much time and effort raising money for a film as they do making the film itself.
Investing and Financing
Traditional sources of investment in Canada include the CBC and CTV television networks and government-funded agencies like Telefilm and the National Film Board. In recent years new cable television networks have emerged as potential backers. Newfoundlanders have also improved their contacts with private foundations and funding agencies. Public money and tax breaks have become more widely available, most notably through the Newfoundland and Labrador Film Development Corporation. In 1998 the corporation introduced a film tax credit system to give producers a rebate on costs and help spur investment. Since then the value of the Newfoundland film industry has grown from $2 million to an estimated $20 million.
The cost of a project varies greatly depending on its length and scope. In 1994 Anita McGee made a short film called The Trunk for about $5,000, acting as her own director, camera operator, sound recorder and editor. But a 90-minute feature film like Extraordinary Visitor can take years to plan, finance and complete.
"I've probably told the story of Extraordinary Visitor a thousand times over the course of two years," said co-producer Jennice Ripley not long after the film was released. "Trying to convince people that this would be a good thing for them to finance." Those who agreed to support the picture included the C.B.C., Telefilm, and the Canada Television and Cable Production Fund. The movie was cast and shot in St. John's and released in 1998 at a final cost of about $1.9 million.
Extraordinary Visitor.
Extraordinary Visitor is the story of St. John the Baptist's visit to St. John's (his namesake) to give humans a chance to save themselves from the end of the world.
Reproduced by permission of Film East Inc. Written and directed by John Doyle.
The process of financing a film or television project often requires compromise by the creative team. "Usually the network has the last say when it comes to who's being cast," says Mary Sexton, producer of the comedy series Dooley Gardens. "If you don't have their money the project's not going to happen. Everyone goes to the table with their own expectations and we all have to give a little."
Filming
Once filming is underway, the producer is obliged to complete the project on time and within budget. That can prove challenging when logistical problems or unexpected delays are encountered. No Apologies (1990), a story set during a Newfoundland winter, was filmed in the months of November, December and January. With most of the film taking place outdoors, production was limited by short days, cold weather and the difficulties of managing a large working crew in such an environment. "Interesting locations to film are not always easy locations to film in," said Paul Pope, an assistant director of the film. "You're parking your trucks and hiding all your crew and people are running through the snow to set the shot up, but you still want it to look like new snow."
Post Production
When shooting is finished the project goes into post-production, in which editors assemble the best footage, soundtrack music and sound effects are added and countless other details are seen to so that the film can be finished for a scheduled release date. Press and publicity campaigns are coordinated to coincide with the film's release.
Most of the filming and post-production for local films is done in Newfoundland. But the lack of some facilities, most notably the absence of a fully equipped professional film studio, often requires larger productions to take some of that work elsewhere.
In recent years local filmmakers have looked beyond our borders and entered into national and international agreements. The value of forging international connections was illustrated in 1999 with the release of Misery Harbour, a Scandinavian film shot largely in Newfoundland. Red Ochre Productions of St. John's became involved after meeting the financiers and producers of the film during a marketing conference in France. An even bigger international venture is Random Passage, an eight-hour miniseries that was broadcast on CBC Television in 2002. It's a $15 million dollar project involving production companies and financiers in Newfoundland, Quebec and Ireland.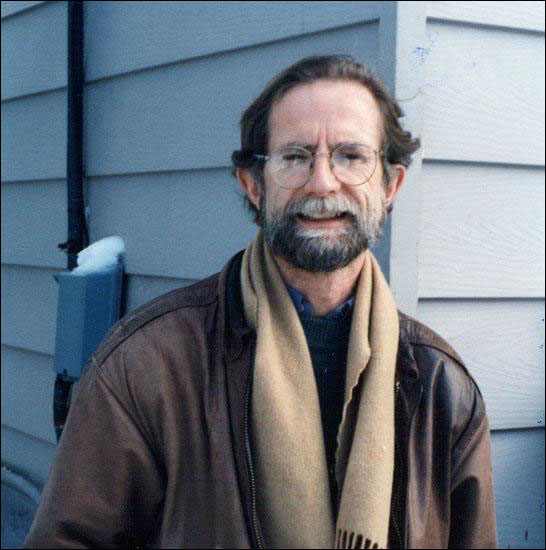 Ken Pittman.
Ken Pittman is a film producer, director and writer, and president of Red Ochre Productions Limited based in St. John's, NL.
Reproduced by permission of Ken Pittman
"Each film has a certain mix that has to be put together to make it work," says Ken Pittman of Red Ochre. "The important thing would be to have Newfoundland scripts produced as Newfoundland films and to invite (outside) people into those Newfoundland projects because they make them stronger."