Patrick Hayden Residence
(Petite Forte)
The Patrick Hayden Residence, built around 1885, was home to a local fisherman Patrick Hayden, his wife Winnifred, and their nine children. The two-and-a-half-storeyed design was common in many areas of Newfoundland in the nineteenth century. However, the Hayden Residence has a unique slightly curved "kick" at the eaves, a feature that is found in few areas of the province, such as the Burin Peninsula.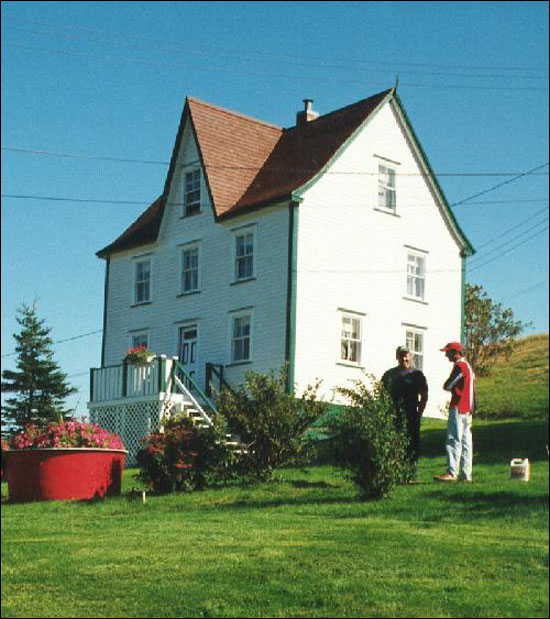 © 1998 Heritage Foundation of Newfoundland and Labrador
The dwelling is one of several historic buildings left in Placentia Bay, as people abandoned many similar homes with the Newfoundland government's resettlement plan in the 1960s. The plan relocated many people from relatively isolated communities to larger "growth centres."
The residence is presently used as an overflow for the Anchor's Down Inn bed and breakfast next door operated by Patrick Hayden's granddaughter, Patricia Hayden Ryan. Except for the installation of a toilet and a basin, the interior of the house remains unchanged and contains numerous artifacts.
The Heritage Foundation of Newfoundland and Labrador designated Patrick Hayden's Residence a Registered Heritage Structure in May 1997.