James Groves House (Bonavista)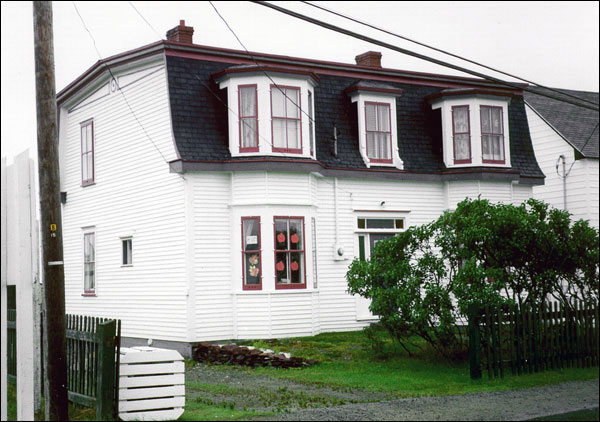 © 1998 Heritage Foundation of Newfoundland and Labrador
James Groves House is one of the many Bonavista structures designed and built by the renowned Strathie family. Local merchant James Groves hired Ronald Strathie who built the dwelling between 1895 and 1900. With the exterior virtually unchanged since its construction, this is one the finest examples of second Empire style homes in Bonavista. Second Empire style buildings have mansard roofs with concave roof surfaces containing bonnet-topped dormers. The style was especially prevalent between 1870 and 1900. The house features a distinctive gable-end decoration that is quite common in Bonavista.
The home was large enough to house two families. The Groves family occupied half the building and their servants lived in the other half.
In September 1994 the Heritage Foundation designated James Groves House a Heritage Structure.