Fowler House (Brigus)
William A. Green built, and possible designed, the Fowler House in 1850 for a master mariner named Garland. Garland's wife operated a candy shop in an attached portion, while space above the shop was used as a twine loft.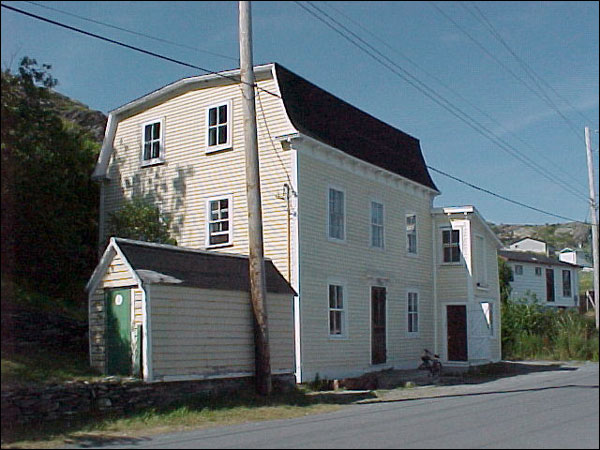 © 1998 Heritage Foundation of Newfoundland and Labrador
Green built Fowler House to fit the contours of the cliff on which it was constructed. A three-storeyed dwelling, the first storey has a smaller square footage than the other two. The building has an indoor well and back entrances located on the step-up portions of the cliff.
In 1880 George Smith, a partner in the firm of J. & G. Smith, bought the place and converted to a millinery store. The firm owned as many as seven vessels involved in the fishery and employed hundreds of people. Over the next century the house changed ownership several times. Terrence Burke now owns the house and rents it out during the summer.
The Heritage Foundation of Newfoundland and Labrador declared the Fowler House in Brigus a Heritage Structure in February 1988.