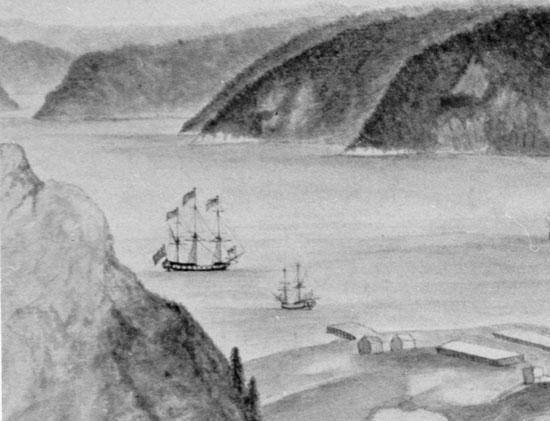 King's Ship in Placentia Harbour
A Royal Navy vessel, likely the 28-gun frigate Pegasus, in Placentia Harbour in 1786. Detail of a drawing entitled "View of the Town and Harbour of Placentia from Castle Hill in 1786" by J.S. Meres. Taken from the logbook of H.M.S. Pegasus, 1786. Prince William Henry, captain of the Pegasus, was sent to Trepassey, St. Lawrence, and Placentia by the governor to act as a naval surrogate judge. He was in Placentia from July 21 to Sept 5, 1786 where he held court twice, and later three times a week.



Courtesy of the National Archives of Canada (C-2525).