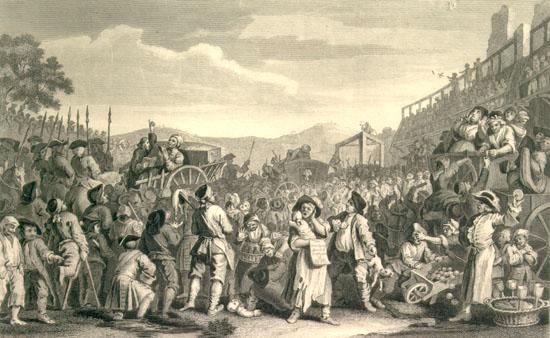 Execution at Tyburn, n.d.
Engraving by E. Smith, from the original design by William Hogarth (1697-1764), and entitled "Industry and Idleness. The Idle 'Prentice Executed at Tyburn."

From J. Trusler, E. F. Roberts, and James Hannay, eds., The Complete Works of William Hogarth: in a series of one hundred and fifty steel engravings on steel, from the original pictures / With an introductory essay, by James Hannay and descriptive letterpress, by J. Trusler and E. F. Roberts. (London: London Printing and Pub. Co., 18--) 77.