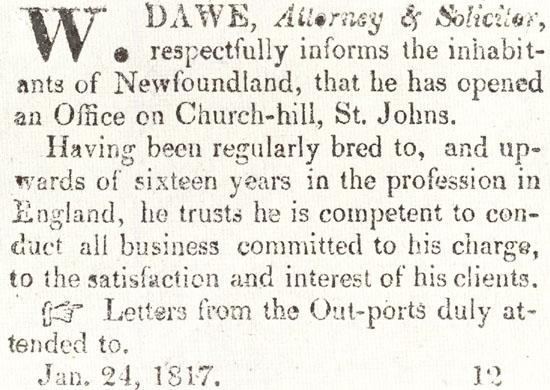 Wm. Dawe, Attorney & Solicitor
An announcement of the opening of Dawe's law practice in January 1817. Originally from Wales, he became active in the reform movement in Newfoundland.



From the Newfoundland Mercantile Journal, January 24, 1817. Courtesy of the Centre for Newfoundland Studies, Queen Elizabeth II Library, Memorial University of Newfoundland, St. John's, NL.